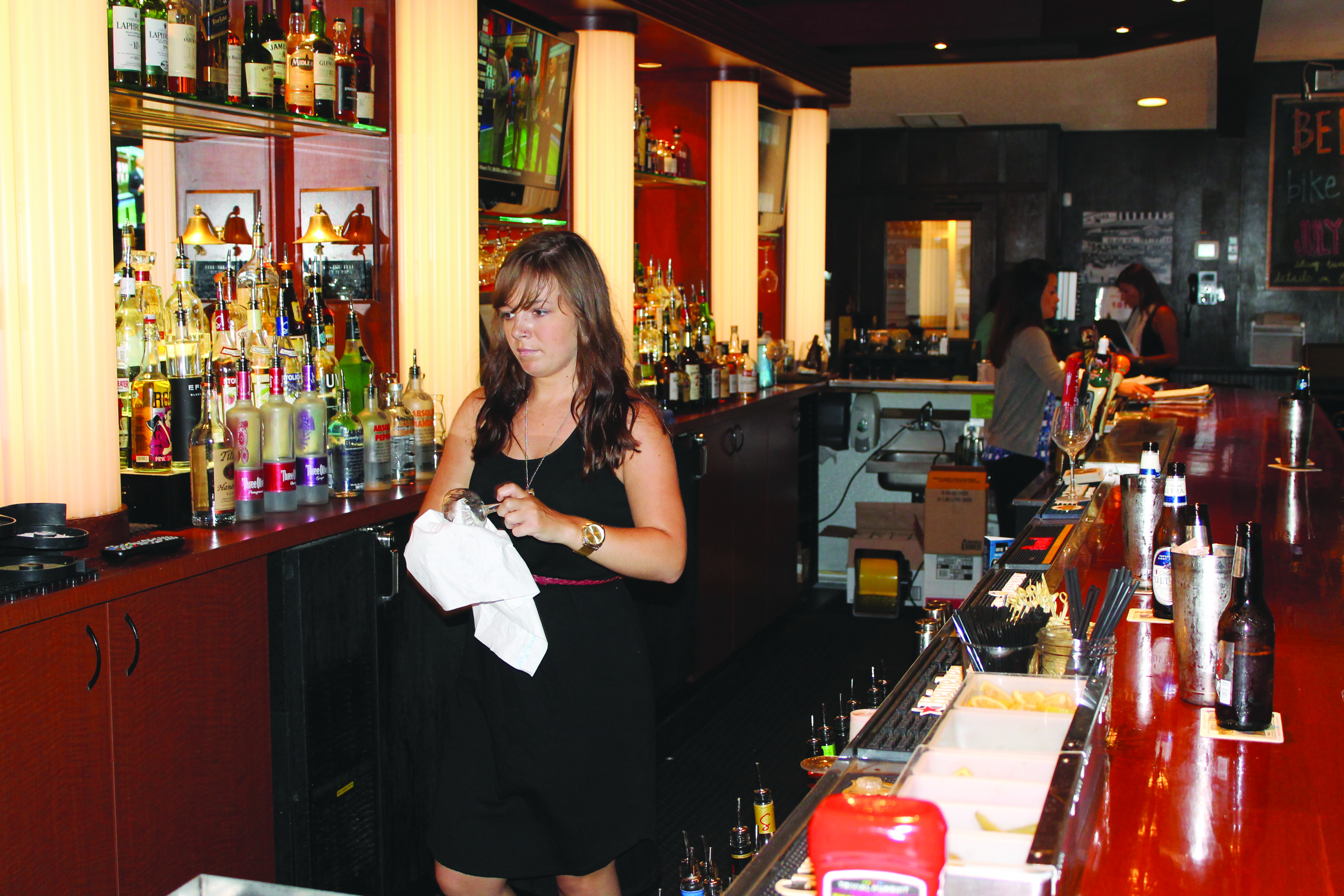 By Angela Holmes
It shouldn't be a surprise that an alehouse tops this year's Best Place for Happy Hour category –
especially when that place offers more than 150 craft beers at any given time.
Red's Alehouse's happy hour is from 3-6 p.m. every single day. During that time, patrons are treated to two-for-one beverages (not all 150 beers are included in this special).
Customers are served both beverages at the same time because, as co-owner Matt Swift puts it, "the best way is to come in with friends and alternate buying rounds."
Mr. Swift and his mother, Faye Swift, opened Red's in 2009 in the former Rookies location along Dubuque Street in North Liberty. They remodeled the building and opened the patio shortly after opening.
"We hit the ground running," Mr. Swift said. "It has developed into its own beast."
Happy hour at Red's is comfortable for all kinds of people, Mr. Swift said, whether they are young, old or middle-aged, and dressed in suits or t-shirts and jeans.
"You may see a guy in overalls," he added.
Red's takes beer to the next level, Mr. Swift said, featuring 18 rotating draft lines and adhering to its tagline "No Crap on Tap." The bar is also stocked with 150 different kinds of bottled beer, which also rotate on a regular basis.
Bell's Oberon from Kalamazoo, Mich., is a top-selling summer beer that is a "quintessential thirst-quencher," Mr. Swift said. Other popular happy hour beers include Toppling Goliath Golden Nugget from Decorah and Millstream John's Generations White Ale from Amana.
"We used to buy everything, but are now more selective," Mr. Swift said. "We are pretty in tune with what's going on in the beer culture."
Red's is also releasing beer that has been aging in its cellar for more than five years. Aging beer subsides the alcohol a bit, allowing more of the caramel taste to come through, Mr. Swift noted.
Mr. Swift is also co-owner of Big Grove Brewery in Solon and the soon-to-open 30hop in the Iowa River Landing in Coralville, which will also feature a wide variety of craft beers.
TIMES ON LIST:
1 Time Best Happy Hour