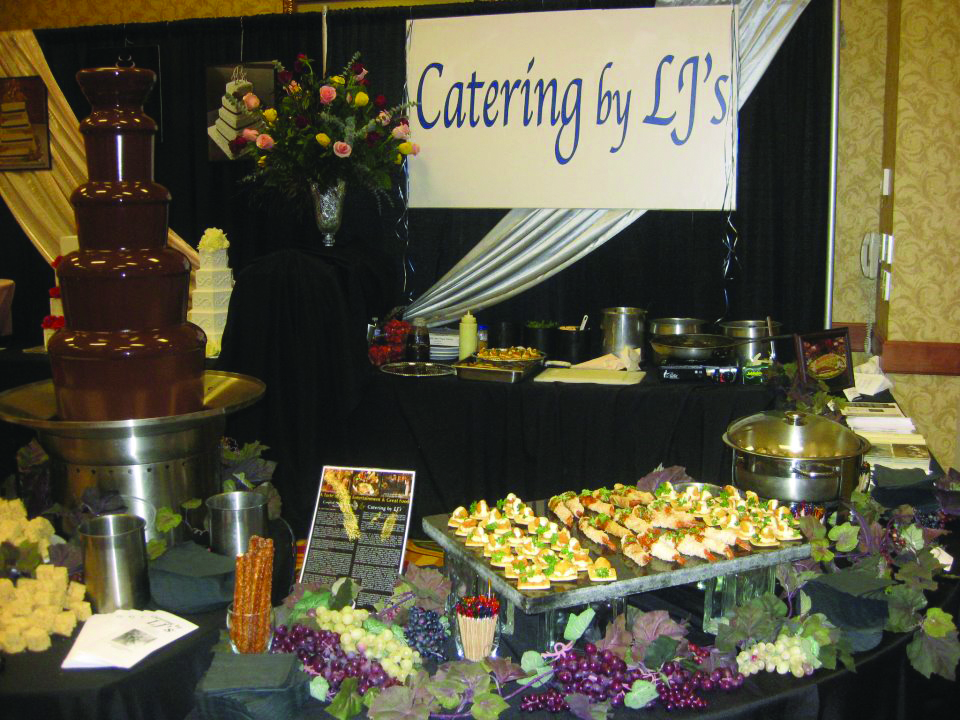 By Angela Holmes
Making its first appearance on the CBJ's Best of the Corridor list is Catering by LJ's, which has been serving Eastern Iowa for 13 years.
Co-owner and chef Andrew Hogue attributes the company's attention to detail and customer service to its popularity.
"Our food is the best around here and we are competitively priced," Mr. Hogue said.
Tim Loesel started the business 18 years ago and became a full-service caterer in 2001, providing meals for everything from small business lunches to large weddings.
"We touch every gamut of catering," Mr. Hogue said.
Catering by LJ's provides a range of breakfast, lunch and specialty buffets and boxed lunches for business or personal gatherings. They also provide picnics, including grill-outs.
Couples interested in hiring LJ's to cater their wedding need to plan ahead. The catering company is typically booked out for weddings a year in advance, Mr. Hogue said, adding that 2015 is filling up quickly.
Some of the caterer's more popular wedding reception entrees include stuffed chicken Florentine, London broil, prime rib and slow-roasted pork shank.
As well as catering weddings and special events, LJ's has a strong base of regular customers.
The company is the only caterer for Kirkwood Outreach and Training Services. It is also the exclusive caterer for Murdoch Funeral Home services. LJ's is one of two caterers serving the Cedar Rapids Community School District, and also provides catering for Grant Wood Area Education Agency.
The business caters seven days a week throughout most of the year, with the exception of Christmas and some other holidays. Employees try to cover each other for vacations, Mr. Hogue said.
The company employs a full-staff of 9-12 people with an on-call staff of about 100.
Roxanne Braden has been with Mr. Loesel's catering business since day one. She oversees the sales department and heads marketing and business development.
Mr. Hogue learned about cooking from chefs at resorts while he was growing up in Breckenridge, Colo. He also served as chef at Winifred's in Cedar Rapids in the 1980s.
Mr. Loesel has more than 20 years experience in the food service industry, including working as food and beverage manager at the former Holidome in Cedar Rapids.
TIMES ON LIST:
1 Time Best Caterer