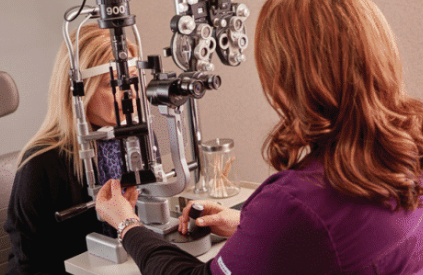 3 TIMES ON LIST
The Iowa Eye Center, which has been offering patients comprehensive eye care with cutting-edge technology and a high level of expertise for over a quarter-century, returns to the CBJ's Best of list for the third year in a row.
The Cedar Rapids-based clinic offers a wide range of services from routine eye exams to iLASIK corrective surgery. A repeat winner of Top 50 Surgeon Award for LASIK Surgery, Iowa Eye Center was also the first practice in the Corridor to perform CustomVue Wavefront laser treatments.
The practice continues to grow, with the addition of ophthalmologist Dr. Jaclyn Haugsdal expected next month.
"The professional team at the Iowa Eye Center is in a unique position to provide full-spectrum eye care. From routine vision exams through complex surgical treatments, the experienced ophthalmologists at Iowa Eye Center are here to make sure to you get the best quality eye care possible," said Dr. David Muller.
– Jeff Holmes
1ST RUNNER UP: Wolfe Eye Clinic
2ND RUNNER UP: Miller Family Eye Care