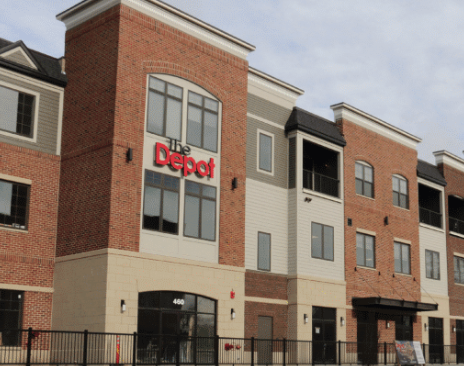 3 TIMES ON LIST
Hiawatha-based Ahmann Companies won its third "Best Developer" title this year as the company continues to roll out new projects that exemplify its design-driven approach to development.
With roots in the home design world, founder and President Joe Ahmann takes pride in the company's attention to project detail, such as how it will complement surrounding properties, how it can accommodate possible future uses, and the things that will make it an enjoyable place to live and work each day.
"What we say around here is that we approach the design-build world a little differently because we came to it from the design end rather than the building end," Mr. Ahmann said in a 2016 interview.
With a strong pipeline of high-profile projects, that philosophy has never been more true, according to Business Development Manager Chad Pelley. Ahmann Companies stays busy with ongoing work in The Depot and the 329 Building in NewBo and The Fountains in northeast Cedar Rapids; it's also forging ahead with plans for the 18-acre Peck's Landing retail power center in northeast Cedar Rapids, and several residential projects.
– Dave DeWitte
1ST RUNNER UP: Watts Group
2ND RUNNER UP: Moen Group