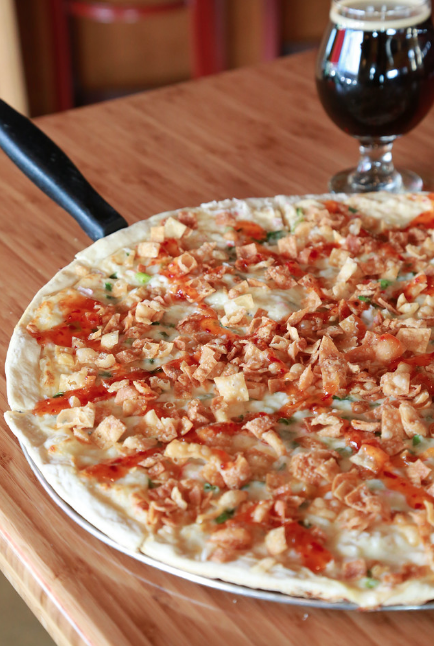 FIRST TIME ON LIST
Fong's Pizza has been a foodie phenomenon since opening in Des Moines and Ankeny, and the restaurant's recent expansion to Cedar Rapids' NewBo district appears to be no different. With its "Fongtastic" fusion of traditional pizza flavors and Asian cuisine, Managing Partner Gwen Page said the three-year-old chain has already received a warm Corridor welcome.
"We are receiving so much love from the community and guests have been very understanding of the bumps in the road that occur with a new store opening," she said. "We love the NewBo area and all of the amazing 'Fongolians' that we have the pleasure to meet."
Although the Cedar Rapids location opened its doors a mere two months ago, it has already established a wide array of customer favorites and area specialties, including kung pao chicken and street taco pizzas. The chain's famed crab rangoon pizza is also a best-seller.
Ms. Page attributes Fong's popularity to its unique dining experience: "We pride ourselves on providing a fun environment where making our guests happy is top priority … We couldn't be more blessed to be a part of such a vibrant community and culinary scene."
–Alex Carlon
1ST RUNNER UP: Local Pour
2ND RUNNER UP: Tin Roost