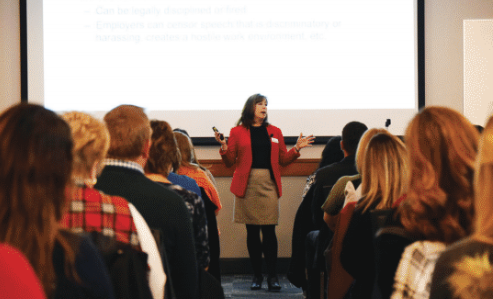 The verdict is in: Shuttleworth & Ingersoll PLC has been selected as the Corridor's Best Law Firm for 2017. The firm, based in the U.S. Bank building in downtown Cedar Rapids, has been in operation since 1854, making it one of Iowa's oldest full-service law firms.
The firm currently has around 50 attorneys, which President Brian Bergstrom said allows S&I to specialize in many different areas. "Our attorneys enjoy practicing together, and use a collaborative approach to provide sophisticated and timely service in a cost-effective manner," he noted. The firm also has a solid group of young attorneys, who Mr. Bergstrom said will "help lead our profession and who will provide cutting edge services to our clients for years to come."
S&I places an emphasis on local involvement, and recently received the Outstanding Philanthropic Organization honor from the National Society of Fundraising Executives. "We are proud of our tradition of giving back to the communities we serve," Mr. Bergstrom said.
– Claire Kramer
TIMES ON LIST:
5 Times on Best of List
RUNNERS UP:
Simmons Perrine Moyer Bergman PLC, Bradley & Riley PC