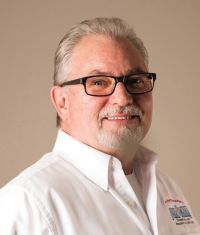 FIRST TIME ON LIST
Great service and high standards have earned North Liberty's Premier Cleaning its first nod as Best Commercial Cleaning/Janitorial Company in the Corridor.
"It is an honor to be so highly thought of, especially among businesses in the Corridor," said owner Steve Riggan, adding the award is "really a reflection on all of our staff."
The company's slogan, "The image maintenance people," is fitting, considering the slew of services it offers. Those include commercial janitorial, carpet cleaning, vinyl tile refinishing, mattress cleaning and sanitizing, concrete sealing and more. Founded in 1998, Premier Cleaning continues to grow because it listens to its customers' needs, Mr. Riggan said.
"I think the most important aspect of being a cleaning service provider is having the ability to listen to our customers, and react to their needs," he said. "We take what we do seriously and are determined to have satisfied customers."
– Vicki Dean
1st Runner Up: EHC
2nd Runner Up: Clean Sweep Iowa City