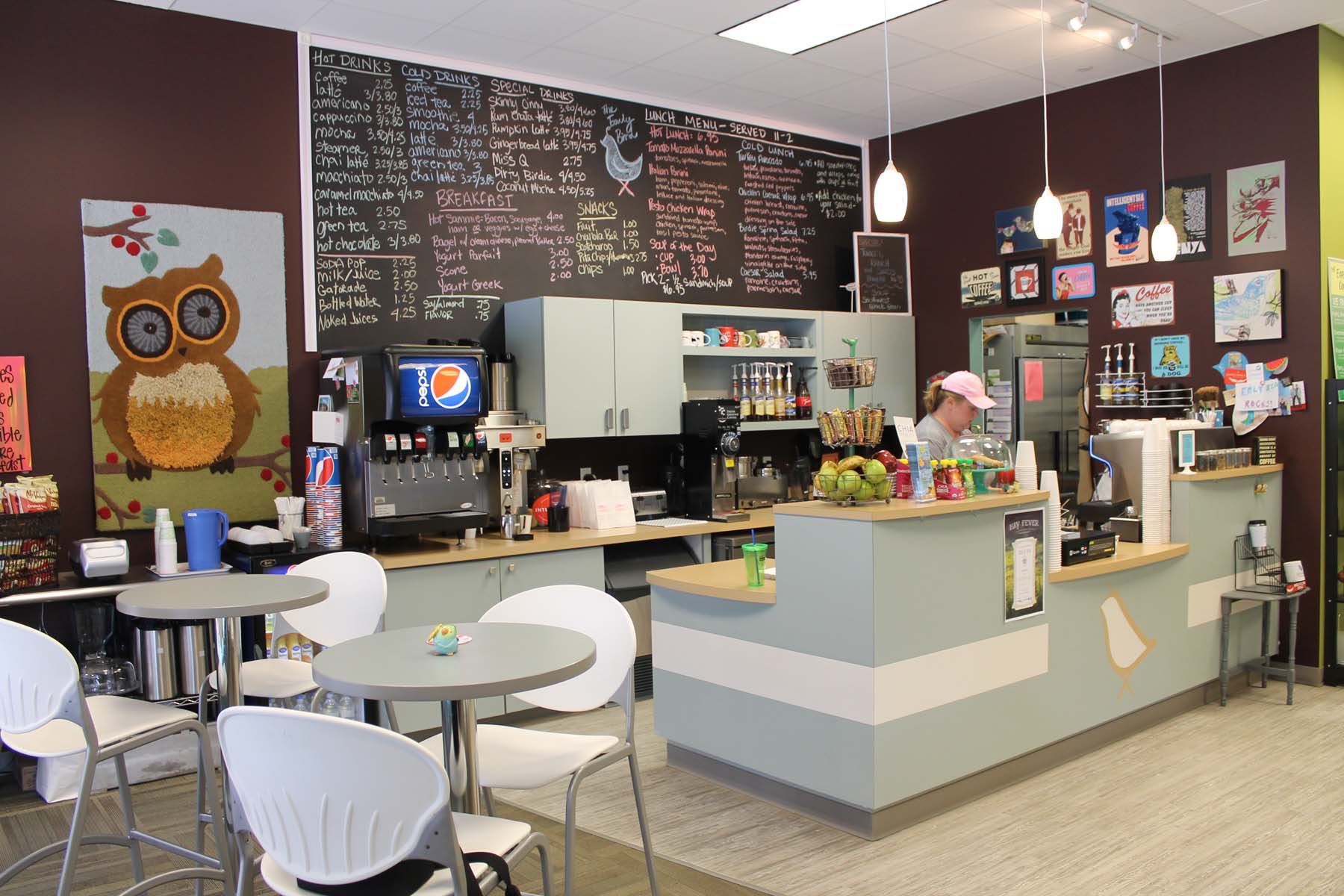 After a three-way tie last year, The Early Bird stands alone as the Best Coffee Shop for a Business Meeting on the 2014 Corridor Business Journal's Best of list.
Several changes have been made in the past year, according to "top chickadee" Brooke Fitzgerald, who owns the coffee shop with her brother, Aaron Murphy.
The changes have primarily revolved around The Early Bird becoming the first Blue Zone-certified restaurant in Cedar Rapids. To become Blue Zones Project certified, a restaurant must make it easier for patrons to choose healthy foods.
To do this, The Early Bird has eliminated white bread and wraps, changing to whole grains. Rice bowl options are also being added to the menu.
A smoothie bar featuring all-natural ingredients has also been added. The smoothies, including the Funky Mon- key, Dreamsicle, Green Pina Colada and Berry Birdie Blast, are made with organic fruits and vegetables and are gluten- and lactose-free, Ms. Fitzgerald said.
The coffee shop, located in the Town Centre Building on the corner of Second Street and Third Avenue in downtown Cedar Rapids, is dotted with low- and high-top tables and comfortable chairs for studying, conducting business or just chatting with friends.
A high-bar area facing Second Street gives those who want a little more privacy while working on their laptops a full- length window view of downtown. Free Wi-Fi is available to customers.
The Early Bird serves Intelligentsia brand coffee, as well as organic tea. Break- fast and lunch items include sandwiches and wraps, fruit, yogurt, soups and sal- ads. Lunch specials rotate each week.
The shop features a small consignment area with artwork, greeting cards and craft items from local designers and artists. The space can also be rented out for special events such as wedding or baby showers.
During the Cedar Rapids Downtown Farmers Market, The Early Bird's stand on the corner of Third Avenue and Second Street SE features smoothies, break- fast sandwiches, coffee, iced teas and scones.
When the coffee shop opened in November 2011, it was the first business to open on the ground floor of the Town Centre Building since the flood of 2008. Since then, the building, as well as downtown, has gained tenants, providing The Early Bird with a steady stream of regular customers.
-Angela Holmes
TIMES ON LIST:
2 Best Coffee Shop for a Business Meeting