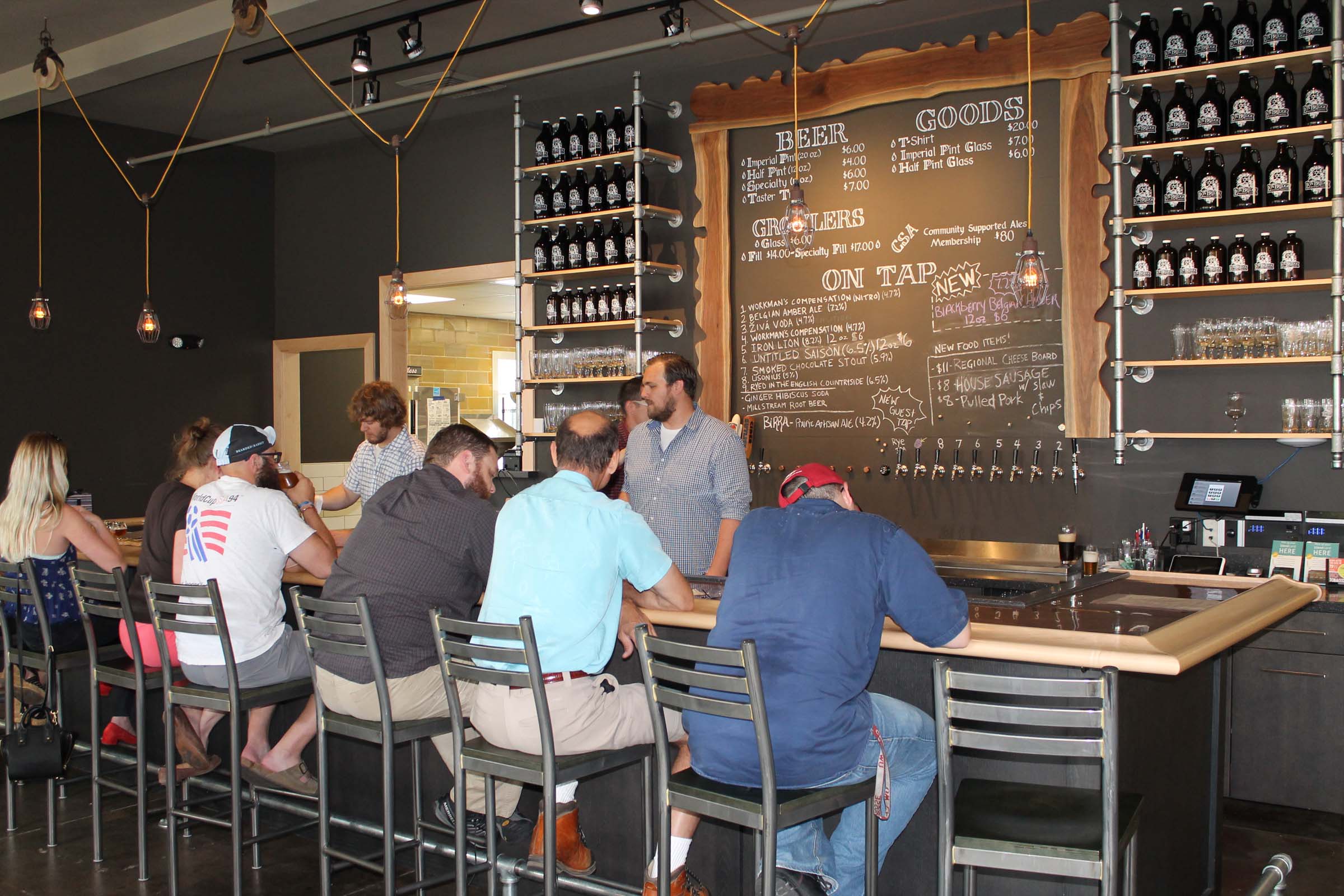 Since opening in March, Lion Bridge Brewing Company in Cedar Rapids has enjoyed a steady stream of craft beer and thirsty customers. And now it has been named Best Brewery by Corridor voters.
That's no small feat considering that just a year ago the building which houses the brewery sat empty.
Kuncl Mall, 59 16th Ave. SW, in Czech Village, was on the verge of being demolished through the city's flood buy- out program before the National Czech & Slovak Museum & Library (NCSML) bought it in the spring of 2012.
Around the same time, Cedar Rap- ids native Quinton McClain had re- turned to his hometown after working at a brewery in Fort Collins, Colo., and was looking to start his own. He decided the Kuncl Mall, which most recently housed Joens Bros. Interiors, Maria's Tea Room and Merle Norman Cosmetic Studio, was the perfect fit for his project.
Mr. McClain's parents, George and Janelle McClain, bought the property under the name Dusty Road LLC last August, and the renovation process soon kicked into full gear.
"We took all of 2013 planning and we hit the ground running," Mr. McClain said.
Lion Bridge opened its doors to the public in March of this year with a couple beers and several snacks on the menu. Now, Mr. McClain brews 11 of his own beers and also serves a home- made ginger hibiscus soda, Sutliff Cider products and Millstream root beer.
"Families should be feel comfortable here; it's not a bar," Mr. McClain said of the variety of non-alcoholic beverages he offers.
The menu has expanded to include several sandwiches, such as pulled pork, smoked brats and sausage made by a Cedar Rapids company, Sausage Foundr y. However, Mr. McClain in- tends to keep the focus on the beer.
"It will always be a smaller menu," he said. "Maybe we'll offer a few more sandwiches."
Along with the beer and food, the renovated building, which opened in the 1930s as Fritz's Food Market, has also become an attraction.
"We have a lot more space in the taproom than we initially thought we would use," Mr. McClain said. "It has turned into a great events space."
The outdoor patio is now open, giving patrons an opportunity to check out the continuing improvements in Czech Village.
"It's fun to be a part of this neighborhood," he said.
– Angela Holmes
TIMES ON LIST:
1 Best Brewery (new category)