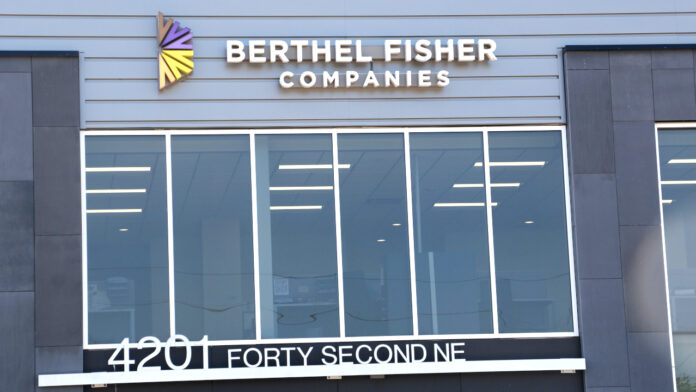 Berthel Fisher Companies, a Cedar Rapids-based, full-service independent financial services firm, has acquired MP Butterworth & Associates, a Reading, Pennsylvania-based firm with approximately $85 million in assets under management (AUM).
The addition comes after Berthel Fisher branch offices have made a series of advisor additions. Freedom Financial Group, a top-performing branch based in North Dakota, welcomed Carl Wallin to its team, while 1st and Main Investment Advisors in Colorado added Dylan Brooks.
In all, Berthel Fisher has recruited over a dozen advisors in recent months, boosting its AUM by $165 million.
"We are very excited to welcome Mike, Chris, Dylan and Carl, along with several next-gen advisors to the Berthel Fisher family," said Paige Swartzendruber, senior vice president of business development at Berthel Fisher, in a release. "In the years to come, we look forward to supporting all of these teams in the important work they do on behalf of clients."
As part of this announcement, Berthel Fisher has also named Nate Spencer vice president of business development. In this role, Mr. Spencer's responsibilities will include recruiting new independent financial professionals, developing acquisition strategies and fostering organic growth and retention among existing financial professionals.
Mr. Spencer comes to Berthel Fisher from Allworth Financial, where he worked in the firm's mergers and acquisitions unit. He will report to Ms. Swartzendruber.
"Over the years, Berthel Fisher has worked hard to adapt to the needs of its advisors and the realities of our ever-evolving industry while remaining steadfast in our commitment to providing financial professionals with the products, platforms and resources necessary for their businesses to succeed," Mr. Spencer said. "I look forward to sharing the firm's story with the market and achieving the lofty growth goals we have set for ourselves."
Mike Butterworth founded MP Butterworth in 1984. His son, Chris, joined the practice in 2012. While the firm offers comprehensive wealth management solutions, it specializes in supporting the long-term planning needs of families caring for loved ones with special needs.
"Our firm is delighted to affiliate with Berthel Fisher," Mr. Butterworth said. "Over the years, we have developed a reputation for working with special needs families across the country, so we needed a partner with the flexibility and resources to allow us to serve these clients in a way that works for us and them. That, in part, is what brought us to Berthel Fisher. They understand what we're about and are as passionate about our work as we are."
Freedom Financial Group was founded by Marissa Nehlsen, the firm's chief executive officer. Freedom Financial delivers a holistic experience to clients, coordinating wealth management, risk management, and small business and estate planning solutions. Ms. Nehlsen, who has over 25 years of financial services experience, believes strongly in education and is devoted to ensuring her firm provides the necessary tools to help people take control of their financial futures.
Meanwhile, 1st and Main is led by its founder, Fraser Horn. Armed with over 30 years of experience, he and his team assist clients with goals-based planning using tactical portfolio management. The addition of Mr. Brooks gives the firm a total of five financial professionals. Besides its two Colorado locations, the firm has an office in Greenville, South Carolina.
"As excited as I am about welcoming new advisors to our firm and adding Nate to our leadership team, this is only the beginning of Berthel Fisher's next growth stage," Ms. Swartzendruber said. "I am confident we will continue to recruit advisors who act with the highest level of integrity and are committed to staying with us for the long term and building high-quality books of business through comprehensive, goals-based wealth management strategies."
Berthel Fisher Companies will be celebrating 40 years in business in 2025.