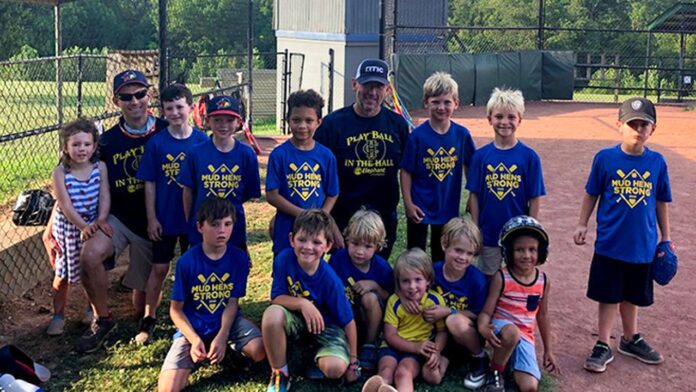 When it comes to media savviness, we can all learn a thing or two from the banks and credit unions with roots in the Corridor.
Long ago, a media watchdog column on this topic might have focused on the ads seen and heard via traditional media formats like radio, TV, print and billboards. Banks have always had smaller-scale marketing and outreach initiatives, but it was the bigger traditional media efforts that seemed to galvanize who the big players were in the race for local financial services.
Things are different these days. Today, the smaller-scale marketing and outreach initiatives are more meaningful than ever. Marshall McLuhan was right: The medium is the message. The ways you connect with customers, and the platforms you do it on, say a lot about what's important to your business.
Targeted support
I don't know about you, but I notice the logos on dugout banners and the backs of youth sports jerseys. They're often the logos of local banks and credit unions. These are basically small-transaction marketing communications that say, "Hey, we were contacted about this tee-ball team's needs so we pitched in to help out. We expect nothing in return but hope you'll notice that we care about what's going on here."
These kinds of media placements spangle the comings and goings of life in the Corridor. I see them in the playbills for high school musical productions and the email newsletters that bring insightful content to my inbox. They're on the banners at community music stages and the programs for local dance competitions. They're on the exhibit title panels at local museums and the banners behind local business conference podiums. They're in the corner of the Jumbotron screen as lineups are announced at Kernels games. As vocal mentions, they bookend episodes of locally produced podcasts.
Then there are the gatherings for specific people and events. Local banks and credit unions are constantly funding small luncheons with noteworthy speakers. They pay for the Zio Johno's for celebratory suppers when high school sports teams make it to state. They cover travel expenses so authors can give readings at local schools. They make it possible for ethnic festivals to take place on May's Island. They keep local jazz and classical music alive.
Let's not forget the "hey, let's celebrate the fact that your kid was in the newspaper" program. If your kid winds up in the paper, a local bank will clip the article, laminate it, look up your address and mail it to you. They've been doing this for decades.
This one might be my favorite: One of our local credit unions has a program that lets each employee choose a nonprofit organization to be the recipient of hundreds of dollars. Each employee gets to choose a new (or the same) organization every year.
Why local?
Let's be honest, financial institutions headquartered in the Corridor, or other cities in Iowa, need us. A wide range of financial institutions based outside of Iowa have provided competitive financial services in this market for a very long time. Jobs, too.
The competition for bank customers is unusually tough because bank customers rarely switch banks. They're unusually loyal … or perhaps lazy. Think about it —have you ever switched banks after doing your own comprehensive examination of the pros and cons of all the banks in your orbit? Probably not. You probably bank where you (and perhaps your parents) have always banked. Switching banks sounds like a big pain in the financial assets, right? Unfortunately, some banks bank on this, literally.
Since I'm not mentioning names in this column, I won't mention the name of a San Francisco-based bank with a longstanding presence in the Corridor that was involved in a fake account scandal of epic proportions a few years ago. They actually opened fraudulent accounts on behalf of their clients without consent, on a massive scale, and this led to unauthorized charges and wrecked credit scores. The fiasco led to $3 billion in criminal fines and civil suit penalties but alas, people trust that institution with their money today as if that didn't happen. Live and let live, I suppose?
Some say the area is overbanked and that maybe the community love contest is getting out of hand. Not me. I say kudos to the Corridor-based banks and credit unions that are constantly supporting local organizations and institutions. When that kind of community love is genuine, it becomes sustainable. We tend to notice who cares about what's going on here.
Joe Coffey has 20 years of experience as a journalist, educator and marketer in the Corridor.