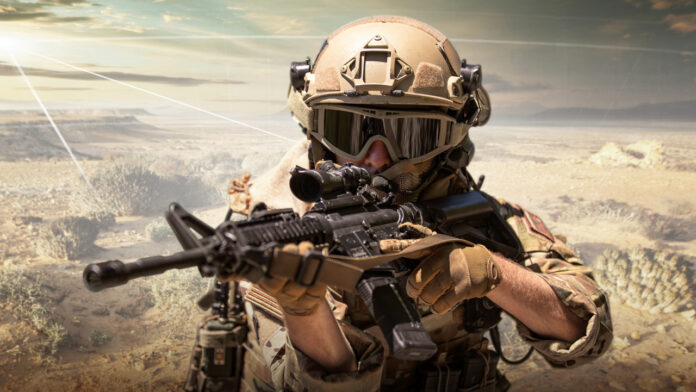 BAE Systems has unveiled its ultra-small MicroGRAM-M global positioning system (GPS) receiver compatible with next-generation M-Code military GPS signals that are resistant to jamming and spoofing.
About the size of a postage stamp, MicroGRAM-M is the world's smallest, lightest and most power-efficient M-Code embedded GPS receiver – delivering assured positioning, navigation and timing (PNT) for size-constrained and other micro-applications, according to a news release.
"We're delivering reliable PNT where our customers need it – from soldiers' handheld devices to small unmanned aerial vehicles," said Greg Wild, director of Navigation and Sensor Systems at BAE Systems. "MicroGRAM-M provides our armed forces and allies with a low-SWaP (Size, Weight and Power) M-Code GPS solution that's resistant to adversaries' disruption efforts in highly contested environments."
MicroGRAM-M features rapid secure GPS signal acquisition, enhanced security and resiliency, anti-jamming and anti-spoofing capabilities, and the industry's lowest power consumption for an M-Code device. The MicroGRAM-M receiver, measuring 1.0" x 1.25" x 0.275," has the same physical dimensions as its predecessor, enabling quick upgradability to M-Code and reduced system integration costs. At its core is a proven, tamper-proof M-Code Common GPS Module that encapsulates classified data and signal processing.
"MicroGRAM-M is the latest BAE Systems M-Code military GPS product, joining MPETM-M and NavStrikeTM-M, which deliver enhanced awareness in highly contested environments and precision munitions guidance," said John Watkins, vice president and general manager of Precision Strike & Sensing Solutions at BAE Systems. "Qualification of MicroGRAM-M is underway, with full-rate production expected in 2022."