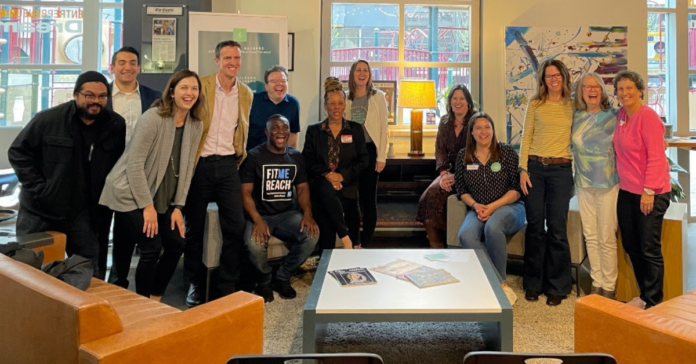 Heartland Forward and its partners, Builders + Backers and the Iowa City Area Development Group (ICAD) have announced the continuation of the Community Growth Program and Toolkit (CGPT), with the launch of Idea Accelerator Program applications, to stimulate entrepreneurial thinking and action. 
The first cohort of 10 builders recently completed the program in Iowa City, and the program is now accepting applications for its second cohort of 10 builders. This next cohort is part of Heartland Forward's commitment to funding and supporting 1,000 builders across the Heartland by 2023 and a summer cohort of builders across nine cities.
"In the last few months, we've been so encouraged by the progress our builders have made in putting their innovative ideas to action to address the issues facing their communities," Ross DeVol, president and CEO of Heartland Forward, stated in a release. "We're thrilled to be continuing our partnership with Iowa City Area Development Group to welcome the next cohort of builders as part of our commitment to support 1,000 builders across the heartland by 2023. As we continue to rebuild our post-COVID economies, local entrepreneurs will be key to successful economic growth and problem solving, and we look forward to seeing what exciting ideas this next cohort brings." 
Anyone who has a creative and unexpected idea for solving a problem facing the Iowa City community can complete an application here. Iowa City residents must apply by May 30. Residents with the most promising and innovative ideas will be selected to participate in a two-month long virtual program starting June 16. 
"This year, ICAD partnered with Builders and Backers and Heartland Forward to create a more welcoming front door to entrepreneurship in the Iowa City area. We wanted to create a space where members of our community could pursue their passions and bring their ideas to life in a low-cost, low-risk, supportive environment. The Builders and Backers Idea Accelerator has been all of that and so much more. We're incredibly proud of our inaugural cohort and everything they've accomplished over the last three months. We look forward to continuing our partnership with Builders and Backers to get more ideas off the sidelines and into action in Iowa City," Liz Hubing, Director of Marketing and Community Engagement, Iowa City Area Development Group, stated in release.
At the heart of the CGPT are the Builders + Backers four program pillars, designed to mobilize and equip Builders through: 
Idea Accelerator:

This cohort-based program combines a 45-day Builder Bootcamp to teach participants how to put ideas into action, followed by 45 days of actively executing their ideas through a single experiment.

Pebble Fund

: All of the Builders are supported by a $5,000 Pebble Grant to test their ideas. Participants are mentored by Master Builders throughout the program. 

Storytelling:

A comprehensive media program that curates, captures and distributes stories of Buildership

™

, both from within the programs and in communities everywhere. Through video, written stories, social media and media partnerships, the program inspires people to become Builders. 

Buildership

™

Workshops:

Workshops and other events introduce people to the ideas of Buildership

™

and demonstrate that anyone can generate creative solutions through entrepreneurial experimentation that contribute to the sustainability of communities. 
The first cohort of 10 Builders in Iowa City completed the program May 5. To learn more about the Builders, see here.