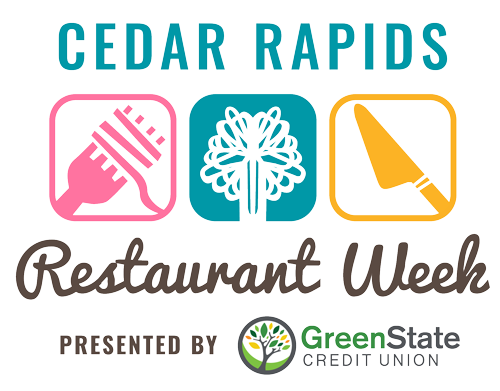 The Cedar Rapids Metro Economic Alliance announces applications  are now open for restaurants to apply to be chosen as a participant in the 11th Annual Restaurant  Week. The event will feature special menu items created by up to 20 selected  restaurants and will run from Feb. 17-26, 2023.  
"Cedar Rapids Restaurant Week is a community favorite, and we are excited to bring it back once again next year," Maddix Stovie, event planner at the Economic Alliance, stated in a press release. "We look forward to  receiving applications and beginning the selection process for this foodie event."  
Any Cedar Rapids Metro Economic Alliance member restaurants are eligible to apply here. Non member restaurants are still able to participate but will need to become a member before Jan. 20, 2023. 
Restaurant Week will once again span over a 10-day period that includes two weekends, giving local  food lovers more opportunities to sample limited-time specialty dishes being offered by the  restaurants. 
"We saw so much success with the 10-day extended time for the 2022 event, it only made sense to  do it again for 2023," Ms. Stovie said. "Nearly all of the participating restaurants saw record sales during the 2022 Restaurant Week, and we hope they see the same success next year."