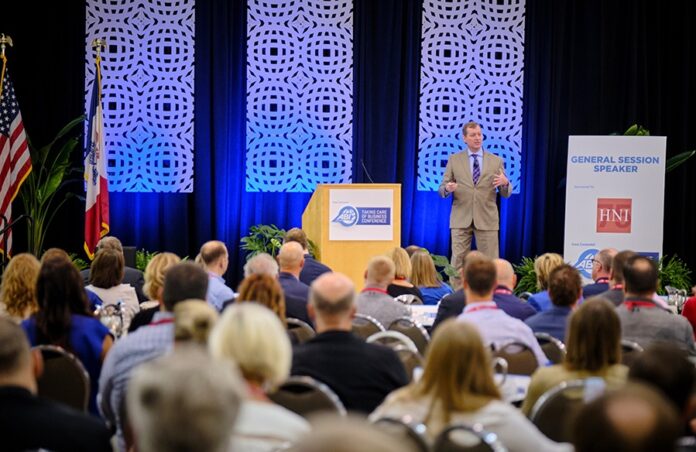 A discussion on innovation and technology in Iowa will be held by members of the Iowa Association of Business and Industry, Leadership Iowa alumni, community leaders and the current Leadership Iowa class on Dec. 1. 
The discussion will take place at 10:30 a.m. at the Gateway Hotel and Conference Center at Iowa State University in Ames. It is part of the Connecting Statewide Leaders discussion series, presented by ABI.
Panelists include Director of Computer Vision & AI at Inseer, Inc. Mitchell Messmore, CEO at the MākuSafe Corporation Gabe Glynn, and Managing Principal at Next Level Ventures Craig Ibsen. 
Connecting Statewide Leaders is a discussion series hosted in cities throughout Iowa, drawing industry leaders and experts to discuss issues and industries important to the state and its communities. Iowa is home to thousands of product patents ranging from manufactured grain bin dryers to software solutions. 
During the discussion, audience members will learn how to solve the challenges of developing, funding and marketing solutions, as well as how employers use innovation and technology in the workplace to help keep employees safe. 
They will also hear from an investment firm on why innovation tax credits are important and how companies choose to become investors in a company.