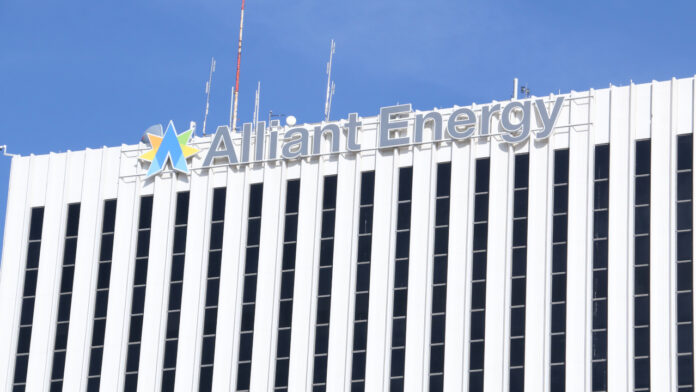 Alliant Energy announced this week that the company's charitable foundation, employees and retirees collectively made $12.1 million in contributions and volunteered over 70,000 hours in 2022.
"Guided by our focus on making things better, a critical part of our purpose-driven strategy is strengthening the communities we serve," said Aimee Davis, vice president of marketing and communications for Alliant Energy, in a release. "We were proud to support nearly 1,400 local and regional nonprofit organizations during the past year. These organizations play a critical role in advancing community safety, improving the environment, creating a more ready workforce and overcoming food and housing insecurity in the communities we serve across Iowa and Wisconsin."
Through its Foundation giving and the employees' and retirees' commitment to volunteering, Alliant focused funding and volunteering in four areas.
Community safety and engagement
Child ID Kits were provided to all 975,000 school-aged children in Wisconsin last year. Alliant partnered with the National Child Identification Program and their partners to support the distribution of these kits, which allow parents to easily record vital information about their children in case law enforcement ever need assistance to locate a missing child.
Contributing to the Iowa State Fair Blue Ribbon Foundation for a new shelter on the historic Iowa State Fairgrounds, Alliant's support helped provide a safe location for family and business events during the Fair and throughout the year.
Environmental stewardship
A successful start in its intent to plant a million trees by the end of 2030, Alliant's "One Million Trees" initiative led to nearly 124,000 trees being planted in Iowa and Wisconsin. Ongoing partnerships with the Department of Natural Resources in Iowa and Wisconsin, Trees Forever, the Arbor Day Foundation and local county conservation groups make it possible for Alliant Energy to plant approximately one tree for each utility customer. As the trees grow and mature, they will improve water quality, provide wildlife habitats and naturally reduce greenhouse gases.
Workforce readiness
To improve early career programs and initiatives, which are critical to creating a solid workforce and attracting future employees, Alliant is partnering with the University of Wisconsin – Platteville. The company recently supported the college's newly opened Sesquicentennial Hall with the Alliant Energy Open Prototyping Space. This tinkering space allows students and community members to transform ideas into reality and encourages opportunities for tomorrow.
To help more youth identify intentional pathways into Energy Basics Programming and the Registered Apprenticeship program in Iowa, Alliant provided $50,000 to support Iowa Jobs for America's Graduates (iJAG)'s mission.
Over 100 high school and college-bound students received scholarships from Alliant Energy, for a total of more than $133,500. These scholarships ease the financial burden for students and contribute to a stronger workforce for local communities.
Hunger and housing
The Alliant Energy Foundation's annual Drive Out Hunger golf event raised $500,000 last year, supplying meals to seven food banks. In the last 16 years, the event has raised over $5.5 million for hunger relief and provided over 18.5 million meals.
Many Alliant employees volunteered at mobile food pantries and food packing events in several locations throughout the year, including the Mobile Food Pantry in Centerville. Fully operated by Alliant employee volunteers each month, in its first full year, over 3,000 households were served and more than 124,000 pounds of food were distributed. It has become the largest food pantry in the area, steadily increasing the number of households served each month to around 300.
"We are proud to serve customers and build stronger communities," said Julie Bauer, executive director of the Alliant Energy Foundation. "Through our company's Matching Gifts program, Alliant Energy employees, retirees and the charitable foundation donated nearly $2.3 million to nonprofits in 2022. Where we can, we want to help soften the burdens of the customers and communities we serve, especially during these evolving and challenging times."