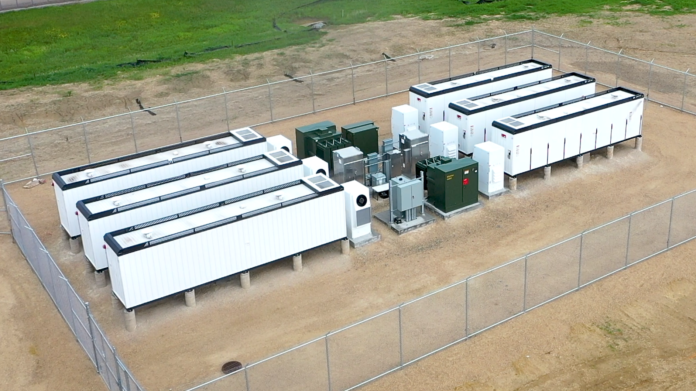 A new 5-megawatt (MW) energy storage system in Cedar Rapids will double Alliant Energy's battery storage capacity in the state.
The new storage system will store energy from the grid at times of the day when demand is low and releases it when it's needed to power homes and businesses. The site increases Alliant Energy's battery power in Iowa from 3.5 MW to 8.5 MW and will store enough electricity to power 5,000 homes for two hours, according to a press release.
"While Alliant Energy has operated battery storage systems for several years, battery technology has advanced by leaps and bounds enabling new projects to deliver greater efficiency, performance and affordability," said Mayuri Farlinger, vice president of customer and community engagement, in a statement. "We see enormous potential for energy storage systems as we continue our transition to safe, reliable and cost-effective renewable energy for our customers."
Alliant Energy has outlined plans to transition to cleaner and affordable energy through its Clean Energy Blueprint. In Iowa, the plan calls for retiring the Lansing Generation Station and transitioning the Burlington Generating Station to natural gas. Near-term investments are expected to help Iowa customers avoid more than $300 million over the next 35 years.
"When paired with renewable resources like wind and solar, energy storage solutions add value to our generation portfolio, improve reliability and help meet customer needs," added Ms. Farlinger.
In July, Alliant Energy announced it will establish its first Iowa community solar garden in southwest Cedar Rapids that will consist of 18,000 solar "blocks," and will power 3,600 homes annually.