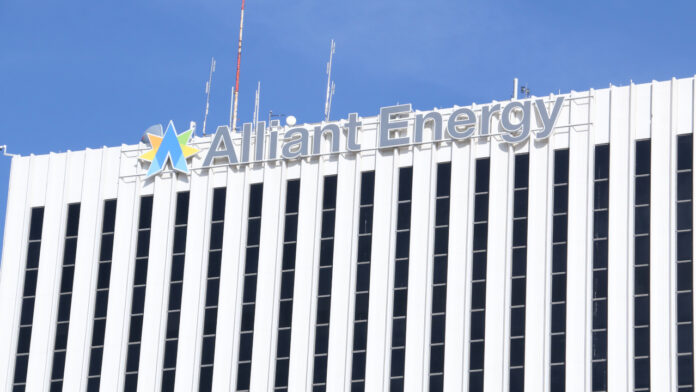 For the third consecutive year, Alliant Energy has been named to Newsweek's list of America's Most Responsible Companies.
Alliant Energy was recognized as a top-25 company in the energy and utility industry based on a combination of its environmental, social and governance scores. The ranking accounts for the company's progress made in renewable energy, inclusivity in the workplace and social causes.
Alliant was previously named to the Most Responsible Companies list in 2022 and 2021.
"Guided by our purpose-driven strategy to serve our customers and build stronger communities, we're trying to make decisions to be more sustainable and create an inclusive workplace," Barbara Tormaschy, senior vice president of sustainability and regulatory strategy at Alliant Energy, said in a release. "We're pleased to be honored for the third straight year as one of America's most responsible companies. It's a testament to our employees and the work we do every day to create a better tomorrow."
Alliant Energy's efforts to create an inclusive workplace have focused on reducing bias, building diverse teams and listening and acting on employee feedback. Since 2019, Alliant Energy's stock has been included on Bloomberg's Gender-Equality Index, which recognizes companies for transparency in gender reporting and advancing women's equality. Alliant Energy has also earned a perfect score in the Human Rights Campaign's Corporate Equality Index of best places to work for LGBTQ+ employees every year since 2017.
Newsweek's ranking reflects the progress Alliant Energy has made to date on its Clean Energy Blueprint, a roadmap to accelerate its transition to cleaner energy. Additionally, Alliant Energy works to build equitable and resilient communities, as featured in its 2022 Responsibility Report.
The America's Most Responsible Companies list is based on publicly available key performance indicators derived from corporate social responsibility reports, sustainability reports and corporate citizenship reports as well as an independent survey of 11,000 U.S. citizens. The list, presented by Newsweek and Statistic Inc., spans 14 industries and recognizes the top 500 most responsible companies in the United States.
To view the complete list, visit newsweek.com/rankings/americas-most-responsible-companies-2023.