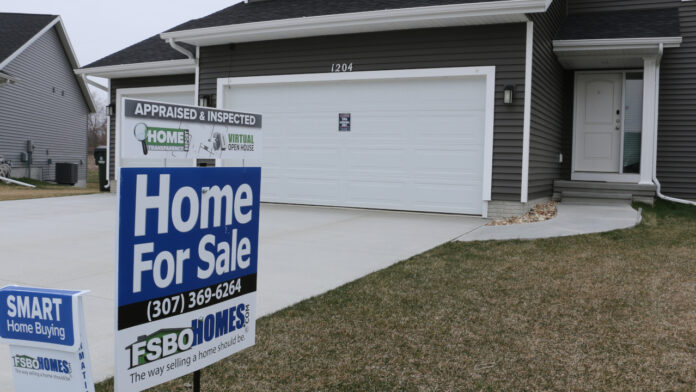 November 2022 unit sales of single-family homes were down 29.5% compared to November 2021, but not unexpected with the yearlong rise in home mortgage interest rates. Overall, year-to-date unit sales were down just 9% according to the Housing Trends by the Iowa Association of Realtors (IAR).
2,638 single-family homes and 332 townhouse-condo homes sold in November 2022. The national mid-term elections also typically play a part in home sale activity as well as overall economic factors such as inflation and unemployment. Despite all this, 2022 appears to be returning to a more normal state of activity compared to the last two years, according to the Iowa Association of Realtors Housing Trends report.
Another market indicator is the median sale price of homes. During the month of November, the median sale price of single-family homes was flat at $191,000 compared to $192,000 in November of last year. Townhome-Condo median sale prices proved to be the leader, seeing a 10% increase over November of 2021 and a 2022 year-to-date increase of just over 12%. The median sale price of a townhome-condo in the month of November was $219,950.
The number of homes for sale in 2022 appear to have started trending upward since the low count of 5,200 homes for sale in April-May. November for-sale inventory levels were close to 6,900 homes for sale, bucking a trend of decreasing inventory ever since pre-Covid years.
The average days on market continue to be around 32 days for single-family and 44 days for townhome-condos, but with holidays in the mix, this is a sign that buyer activity is remaining strong, according to the IAR report.
The winter months are the best opportunity to homebuyers to be able to negotiate, compared to the spring/summer months when homes have been selling at or above list price. The average single-family home price during November sold at 97.5% of asking price.
The outlook for homebuyers and sellers across the state for 2023 is very promising, according to the IAR. Expectations of mortgage interest rates settling to around 5% to 5.5% for next year will give homebuyers confidence that they are not going to be priced out of affordability due to continued rising interest rates.
Homeowners that have been sitting on the sidelines also watching interest rates will be ready to finally jump into the for-sale market in 2023, adding much needed inventory for homebuyers.
"Is winter a good time to buy or sell a home? The months of November through January are good times before the spring market wakes up," 2022 IAR president Byron Menke said. "Buyers can look for homes at a little slower pace and historically home prices are at their lowest during these months. Homeowners also recognize that they are also able to take advantage of lower purchase prices when they sell and become homebuyers."