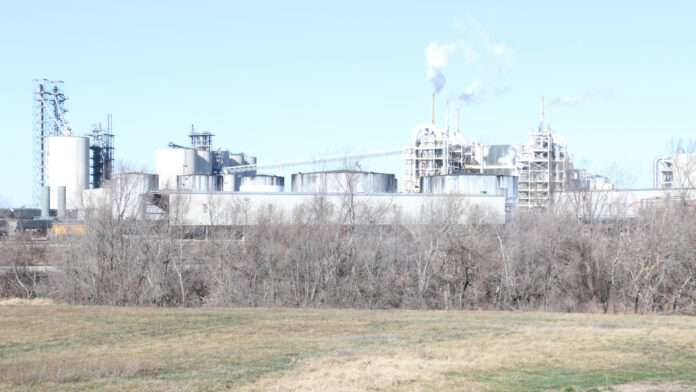 Teamsters Local 238 union members at ADM's southwest Cedar Rapids plant voted early Tuesday, Nov. 1 to ratify a new three-year contract, averting a possible strike against the corn processor.
Local 238 secretary-treasurer Jesse Case said Tuesday that the new agreement includes an immediate 6% across-the-board raise for the first year, plus a $5,000 contract ratification bonus, 40 hours of paid sick leave, eight additional hours or personal leave and additional premium pay for many job classifications.
The new contract covers more than 200 union workers at ADM.
Despite indicating Monday that a strike was possible, Mr. Case said Tuesday the union members' vote wasn't a surprise.
""Although we would like to see higher wages overall in the industry, we have made gains in working standards that helped avert a job action" Case said in a news release. "ADM's multi-billion dollar profit margin exists off the labor and sweat of working Iowans, and CEO pay remains out of alignment with the workers who make the company profitable."
Teamsters Local 238, headquartered in Cedar Rapids, negotiates around 200 collective bargaining agreements across the state of Iowa, and in the releases, the union says they have been negotiating historic wage increases due to the pandemic, cost of living and shortage of workers.
Teamsters 238 represents around 5,000 members in Iowa working in a wide variety of industries, including transportation, warehousing, manufacturing and public service.
More than 100 other workers in the corn processing industry in Cedar Rapids are currently on strike. Ingredion workers represented by BCTGM Local 100G went on strike Aug. 1, citing issues with pay, health benefits and proposed job relocations. That strike has continued ever since, though negotiations between the two sides resumed Tuesday after nearly a month of no talks.