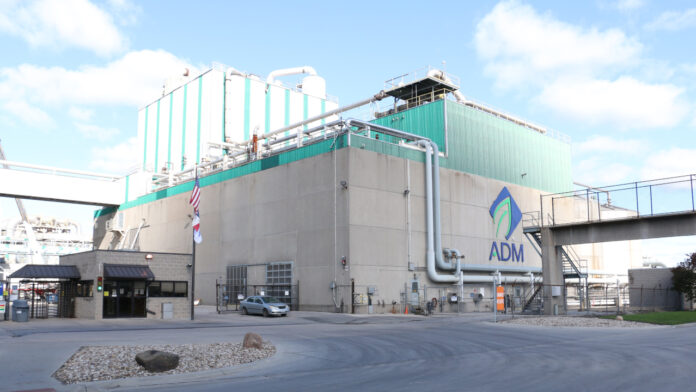 ADM reported a record profit for the fourth quarter on Tuesday on strong sales and earnings figures for both the fourth quarter and the overall fiscal year.
The Chicago-based global grain company, with operations in Cedar Rapids, reported an adjusted segment operating profit of $1.41 billion for the fourth quarter, up more than 22% from the fourth quarter of the previous year, and a record $1.50 in adjusted earnings per share (EPS) for the quarter, an increase of 24% over the same quarter in 2020 and exceeding analyst estimates of $1.37 in adjusted EPS.
Adjusted operating profit for the year was up 38%, based on adjusted yearly net earnings of $2.9 billion.
Based on the strong reports, ADM also announced a stockholder dividend of 40 cents per share, up 8% from the 37-cent dividend issued in the previous quarter.
"Our record results reflect the continued success of our growth strategy and our culture of innovation and execution, which enabled our global team to successfully navigate through supply chain challenges while capitalizing on favorable demand dynamics to deliver an outstanding year," ADM chairman and CEO Juan Luciano said in a statement.
ADM is part of the agribusiness segment that has benefited from rising demand for food and renewable fuel, as economies reopen and dry mills resume ethanol production after COVID-19 shutdowns, ADM officials said.