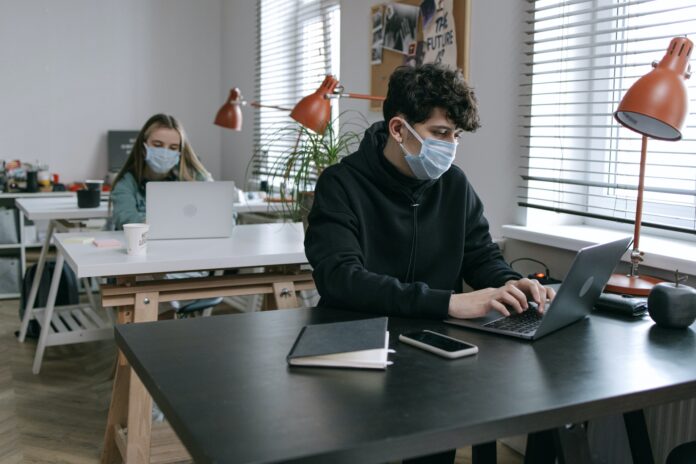 The Iowa Association of Business and Industry (ABI) came out critical of President Biden's new coronavirus Action Plan that states employers with 100 or more employees must mandate employees get vaccinated or take weekly COVID-19 tests.
In a statement released on Friday, the ABI questioned the effectiveness of Biden's new strategy. The association believes ABI members are able to make better-informed decisions, while still ensuring the safety of its employees and the well-being of the economy.
"With 83% of Iowa's employers deemed essential businesses, ABI members found ways to keep our doors open and our facilities running while taking the best possible care of our workforces," said Mike Ralston, ABI president. "This allowed members to keep production lines running, keep critical supply-chain products moving, and make sure that crops and livestock grown and raised in Iowa were properly processed and made it to the nation's food supply.
ABI believes President Biden's announcement yesterday that he will direct the Department of Labor to develop an emergency temporary standard requiring employers to mandate that all employees are vaccinated is misguided. "The policy proposal fails to recognize what is understood in Iowa, that any mandate in the workplace inhibits an employer's ability to manage the end of COVID-19, keep the economy running and the nation fed," Mr. Ralston said.
The ABI is Iowa's largest employer association with 1,500 members representing 330,000 employees.
Under President Biden's plan, the Department of Labor's Occupational Safety and Health Administration (OSHA) will issue an emergency temporary standard with this requirement in the upcoming weeks, according to the Wall Street Journal. Employers will also be mandated to provide employees with paid time off to get vaccinated.
The mandate's implementation comes in response to the continued increase in cases from the Delta variant.
While continuing to urge all Iowans to get vaccinated, many ABI members have instituted mask and vaccine mandates on their own, says Mr. Ralston. The statement also highlighted ABI members' willingness to change their production lines to accommodate making protective equipment, hand sanitizer and parts for respirators.