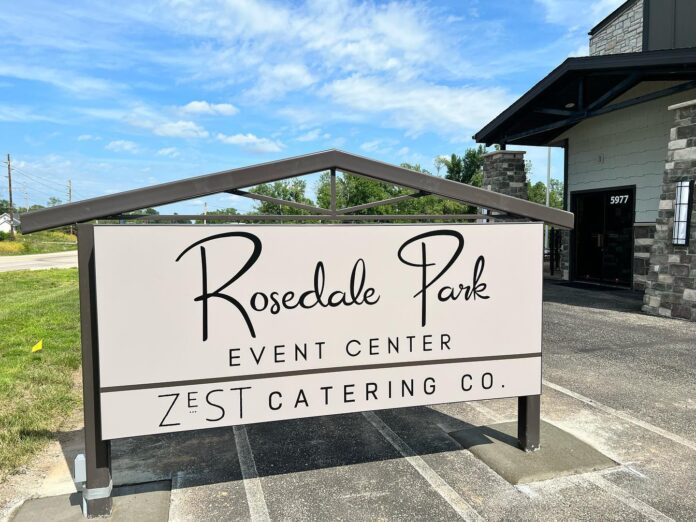 A Touch of Class, an event venue and catering business 5977 Mount Vernon Road SE, Cedar Rapids, has announced that it has separated both operations and changed the name of the event center and the catering business.
The wedding and event venue's new name is Rosedale Park Event Center. 
"We want a name that reflects the updates we've made while nodding to the history of this site. This building was once the Rosedale Schoolhouse, located in the town of Rosedale. Grant Wood taught here. We love its history. It's something we will work to weave in the future while continuing to provide a space that the community loves hosting their weddings and events at," owner Jennifer Howell stated in a press release.
The catering operation's name change focuses on its offering from a culinary standpoint.
"Zest Catering Company is a significant contribution from our chef. She came up with the name, and it's a true reflection of what she brings to the kitchen. Zest is about zeal and enthusiasm. It's also about flavor, and both of those come from our kitchen every day," Ms. Howell added. 
Zest Catering Company will continue to do off-site wedding catering and corporate events, while still being the exclusive caterer for all in-house weddings and events hosted at Rosedale Park Event Center.
Rosedale Park Event Center and Zest Catering Company will operate out of the same facility just as they did when they shared the same name. 
"We understand that planning an event, especially a wedding, can be overwhelmingly stressful. Our clients love having the event venue, caterer, and coordinating team under one roof; when everything goes as planned, they can create memories with their guests and get to enjoy themselves," Ms. Howell said.
Jennifer and Quint Howell own Rosedale Park Event Center and Zest Catering Company. They purchased A Touch of Class Event Center and Catering in 2018 and transitioned it into two separate entities in 2022. In 2019, they bought Julia N Le Chef to take over the private air travel catering business. In 2021, they secured the property where the wedding and event venue and catering business operate.