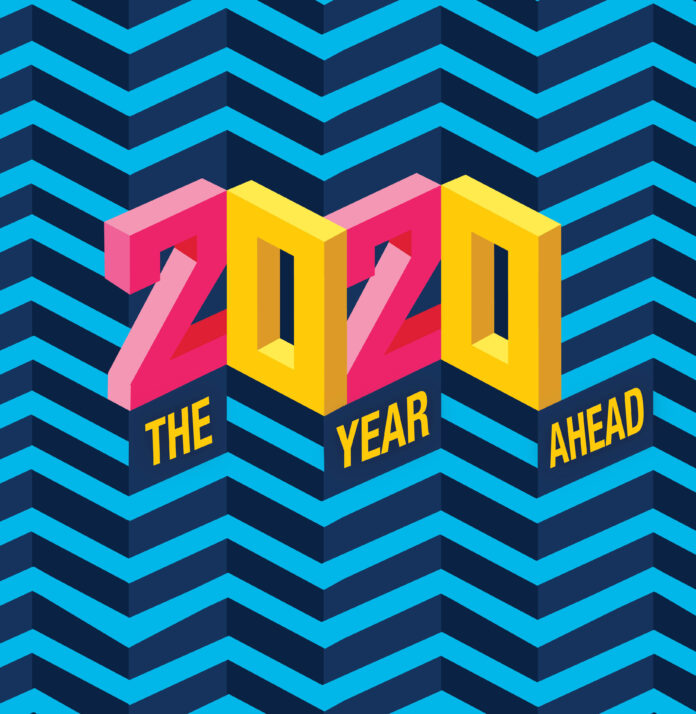 Compiled by CBJ News Staff
news@corridorbusiness.com

In early December, we asked roughly two-dozen leaders from a variety of sectors to weigh in on the trends and developments they will be monitoring in 2020 in the hopes of stealing a glimpse into the Corridor's economic future.
Casting potentially threatening shadows over what remains the longest recovery in U.S. history is a softening manufacturing sector, continued workforce shortages, rising materials costs, emerging cyberthreats and a looming election that could drastically change the policy climate. On the other side, low interest rates, an improving trade picture, robust consumer confidence, historically low unemployment and new opportunities for reinvention might just keep the good times rolling.
According to the leaders surveyed, cautious optimism is the key.
"Nationwide things look good while the economy stays strong, but creating a recession-proof business is imperative," wrote Ravi Patel, president of Coralville-based Hawkeye Hotels. "Only do the best deals, maintain healthy liquidity and keep debt at manageable levels."
With change and challenge in the air, what business trends will you be watching in 2020? Share with us on Facebook or Twitter.   CBJ
LOGISTICS
Things looking up for freight after a tough year
Kevin Burke
President, Alliant Energy Transportation
In 2019, much of the freight industry struggled. Soft U.S. manufacturing, trade disputes, mixed signals on energy policy, weather events and other issues caused a slowdown in the transportation sector.
One indicator is monthly carloads on the U.S. rail network. This year, they are down 7-8% from 2018 levels.
Recent signals that trade issues are being resolved — and other positive economic signs — have Alliant Energy Transportation bullish on 2020. With that in mind, we are building new capabilities and offerings for our customers, with a focus on warehouse needs and logistics services in the Corridor and beyond.
By locating economic development parks like Big Cedar Industrial Center together with facilities like Logistics Park Cedar Rapids, we are focused on attracting new industry to our region and supporting growth for existing businesses.
NONPROFITS
New donor strategies emerge as impact of tax reform shakes out
Shelly Maharry
Executive Director, Community Foundation of Johnson County
While the Tax Cuts and Jobs Act of 2017 may seem like some time ago, the charitable sector in our region is still assessing its impact on charitable giving. This tax change, which doubled the standard deduction, may have reduced individual donations to charities, especially at year-end, since many donors no longer need to itemize their charitable gifts for tax purposes.
With the stock markets at or near all-time highs, donors have an excellent opportunity to support their favorite charities by gifting appreciated securities. I see this tax efficient method of giving continuing into 2020.
Nationally, we'll see calls for increased regulation of donor-advised funds. These charitable vehicles allow donors to make tax-deductible gifts to their own fund held at a sponsoring charitable organization, like a Community Foundation, but there are currently no regulations requiring donors to make grants from these funds to support nonprofit organizations.
EDUCATION
A challenging higher ed market makes partnerships crucial
David McInally
President, Coe College

Despite the most challenging higher education market to date, Coe College remains prosperous. The National Student Clearinghouse Research Center reports that higher education enrollments for fall 2019 declined for the eighth consecutive year. Although all schools are facing enrollment challenges, we're excited about the direction Coe is taking and look forward to a path of continued growth.
We are watching a trend toward increased partnerships with local businesses, which can increase educational effectiveness and create efficiencies. These partnerships have already given Coe an edge in recruiting and this year we will focus on building stronger relationships with the members of the Cedar Rapids MedQuarter through our Center for Health and Society initiative.
Coe continues to have a positive enrollment trend. In fact, the last seven incoming classes have been the largest in Coe's history. And while other colleges and universities are eliminating programs, Coe is continually adding to its offerings including majors in social and criminal justice, pre-music therapy, pre-actuarial science, kinesiology and marketing.
TECHNOLOGY
Defense leaders demanding cybersecure hardware
Scott Kongable
President, Crystal Group

One trend we are watching closely is the demand for cybersecurity solutions at the hardware level in the defense industry. Software cybersecurity tools in the market are quite prevalent, but hardware features are critical as well.
Leveraging strong partnerships and engineering prowess, the Department of Defense is beginning to recognize the value of implementing hardware-based cybersecurity solutions in forward-deployed environments to protect infrastructure and equipment from adversarial threats.
Under the enduring threat of component tampering and evolving attacks on weapons systems and data, defense leaders recognize the need for high performing, reliable and secure rugged computer hardware capable of withstanding extreme demands of the battlefield in any domain.
WORKFORCE
Employers need a backup plan for finding and keeping employees
Elizabeth Trcka
Partner, Skywalk Group

Iowa is considered a great state to live in by numerous measures, and its comparatively low cost of living and availability of jobs often top the list.
Unemployment in our region is among the lowest in the country; we are at what is called "full employment," which means there are more jobs than there are qualified people to fill them.
Turning the page to 2020, it's going to be imperative that companies have a backup plan for finding and retaining good employees when the usual strategies just aren't working anymore. Industries like health care, technology, IoT and automation will continue to introduce more jobs as they grow.
Skywalk Group experienced record growth in 2019, and we expect 2020 to be another fantastic year.
BANKING/FINANCE
Low interest rates, trade certainty could boost loans in new year
Tom Chalstrom
CEO, First Federal Credit Union

As we look forward to 2020, we are cautiously optimistic that the healthy Linn County economy will continue to drive demand for home loans, home improvement loans and auto loans. Favorable interest rates continue to support the housing market and we anticipate a fairly steady rate environment in 2020.
Recent national developments on trade provide more certainty for our local ag sector, which will help support consumer spending on housing, cars and other purchases.
As the second-oldest credit union in the state, First Federal continues to grow and evolve.  We will be completing our branch transformation project in 2020, which will literally transform each of our offices, equipping them to meet the technology conveniences our members want while providing an "old-fashioned" personal touch.
We are also looking forward to opening a new office in Marion, an expansion that our members have requested for quite some time. First Federal has enjoyed the support of our members and community for 94 years, and we look forward to continuing that service in 2020 and beyond.
HOSPITALITY
Business is booming, but outsized supply could spell trouble ahead
Ravi Patel
President, Hawkeye Hotels

The hotel industry nationwide continues to see peak levels of rooms demand and average daily rate (ADR). We've seen the longest expansion cycle in years, clocking in at 115 months now. Capital continues to be readily available and interest rates are attractive.
Now for the bad news: ADR growth minus [Consumer Price Index] has been negative for five quarters. Supply across the country has poured in and continues to increase near historic peaks. Materials and labor costs are putting pressure on profits for operations and construction costs of new builds.
The Corridor is no exception to these trends, with Iowa City seeing outsized amounts of supply, causing a dip in market performance. Stabilization of hotels remains delayed as new rooms continue to open.
Nationwide things look good while the economy stays strong, but creating a recession-proof business is imperative: Only do the best deals, maintain healthy liquidity and keep debt at manageable levels.
TECHNOLOGY
Cybersecurity threats still rising despite cloud
Aaron Warner
CEO, ProCircular

Despite advances in cyberdefense during 2019, those looking to steal or sell personal information continue to up their game.
At ProCircular, we've seen how each day brings a new breed of malware or potential vulnerability. We've also seen how companies that continually invest in cybersecurity are less susceptible to new threats and how working with a trusted partner is the best way to prepare for the inevitable attack.
The cloud solves many problems, yet unfortunately introduces a new set of additional security risks. As firms increasingly migrate to the cloud, they quickly uncover these new challenges, often after the fact. Incorporating multi-factor authentication and verifying data backups are becoming executive priorities rather than just IT initiatives.
Organizations without robust cybersecurity plans should make it their goal in 2020. Luck may have helped firms to avoid dangers in 2019, but it won't last forever. Fortunately, executives and boards witness daily the necessity of cybersecurity and are investing appropriately. Organizations that budget and plan are better prepared for new threats and enjoy a competitive advantage.
DEVELOPMENT
Ride the wave to election day (and beyond)
Brandon Pratt
Restaurateur and real estate investor, Lion Development Group
The year 2020 will be an interesting year to say the least. We all know why – the election.
The economy is the strongest it has been in a very long time, perhaps ever. I don't see anything slowing the economy prior to the election, and for that reason I am bullish in the short term.
Like, love or hate President Trump, he has created a robust and booming economy. Pending the outcome of the election, that could change, but I expect 2020 to be a very strong year.
One negative that comes from a strong economy is the tight job market. We are at all-time low unemployment levels. For employers, it can be a negative. Skilled and unskilled labor are at a premium and hard to find. I don't see that changing in 2020. Employers have to continue to get creative on the hiring front in order to secure a solid labor force.
ENTREPRENEURSHIP
Investment in entrepreneurial networks bearing fruit
Scott Swenson
Regional Director, Kirkwood Community College SBDC
Entrepreneurial development has become an intentional design in recent years and those efforts are producing returns. Universities and colleges as well as high schools are teaching entrepreneurship and there is a great movement of ideas going to market. Behind those ideas are a lean startup approach, entrepreneurs with the mindset to drive them and a robust community of resources to get them implemented. We will see younger entrepreneurs and more immigrants starting businesses.
Networks are the new model for job growth. We opened our first co-working space in 2012 and we now have more than 10 in the region. A lot of development is happening through those networks, partnering specialized talents through contracts. There is a strong network of marketing, web development and software freelancers, which is essential to our early stage companies, in particular.
RETAIL
Retail now offering experiences, not just transactions
Scott Kruger
Executive Director, NewBo City Market

Buying a local craft beer and a fresh grilled brat at a Rock the Block concert makes perfect sense. But what about adding retail shopping into that mix? How do we combine shopping with dining, music and other activities to create a unique social experience that customers cannot buy?
Experiential retail and "retailtainment" are two newer buzzwords coined in response to the decline of physical stores and the rise of the internet. The idea is to create customer experiences that are attractive and exciting, going beyond simple transactional shopping. It provides fun for customers and elevates the whole shopping experience.
All these experiential elements have always been at places like NewBo City Market and other arts, entertainment, and business districts. The challenge is twofold: Offering entertainment and activity choices that attract customers' businesses desires and utilizing immersive experiences like concerts or outdoor yoga classes to create brand awareness and loyalty to the local products and services of the businesses in the neighborhood.
 INVESTMENTS
Employees empowered to engage independent advisors
Eli Wynes
CEO, United Iowa Financial

We're excited to come off a year in which our clients could brush aside headline volatility and remain on track with their long-term plans.
The wealth management industry continues to push toward increased transparency and fee compression as we head into 2020.  Locally, we are seeing colleges, universities and health care systems that offer their employees retirement plans through providers like TIAA and Fidelity follow the lead of institutions such as the University of Iowa and UnityPoint Health, empowering their employees to engage independent advisors in the retirement planning process.
What is unique about this is that this allows both current and retired employees to identify and choose a local professional best suited to their needs. Because this affects thousands of Corridor residents and their families, our mission is to raise awareness of this benefit, helping our clients plan properly and retire with confidence.
MEDIA & ADVERTISING
Radio to gain from integrated marketing
Julie Hein
CEO, KZIA Inc.

At KZIA, we expect to see both our radio advertising and digital advertising up over 2019.
We have not been selling digital solutions for long, but our clients like to integrate their strategies to be known on air and found online. With high device connectedness comes a loss of emotional connection; this enables advertisers to sustain emotional links.
We hope to see ICR consumers commit to spend with Main Street retail, restaurants and entertainment. Some of our clients work on hiring before they pull the growth lever because of this region's low unemployment. Building a business' brand and bond can raise interest from consumers and potential employees.
I am proud of Iowa's first-in-the-nation caucus status, but it brings a tidal wave of political messaging. We have to acknowledge that politicians work by reinforcing our fears, not blessings. We are indeed blessed, however. Americans, Iowans and Corridor residents are some of the luckiest people on the planet.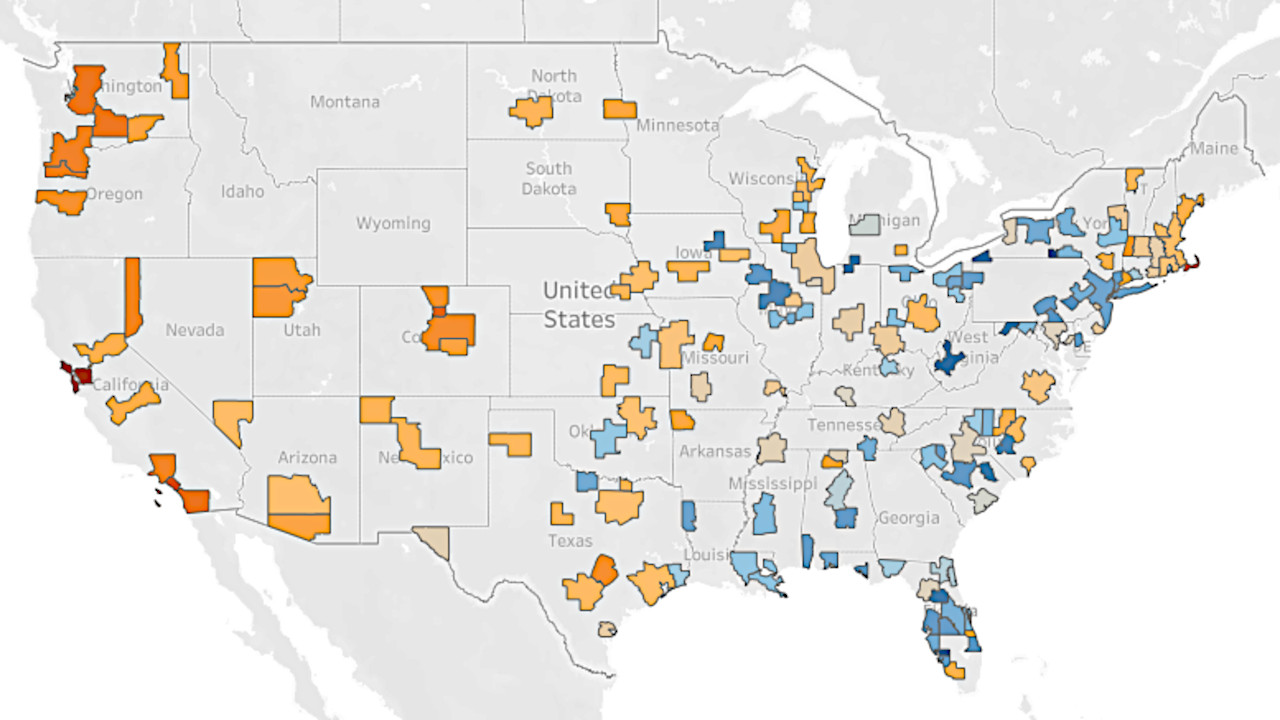 MANUFACTURING
Manufacturers focused on culture, attracting talent
Roxie Simon
Plant Manager, Ingredion Inc.

The manufacturing industry is on track to see continued growth with low workforce unemployment rates in 2020.
Manufacturers will need to work even harder to attract and retain talent as the workforce shifts toward a greater percentage of Generation Z and millennials. Employees are increasingly searching for a company culture with a meaningful purpose and values that they can connect with, which often means being empowered and having flexible schedules to meet their individual needs.
We recently launched our purpose with refreshed values and will continue focusing on initiatives to bring them to life. We also implemented our Ingredion Performance System, founded on Lean principles, which defines the way we work to deliver value to our customers through employee engagement.
Finally, we will continue to strengthen our partnership with our local union to foster transparent communication and identify solutions that meet employees' needs. Our shared plant goal is to be the manufacturer of choice within our company, industry and the Cedar Rapids community. We are proud of our accomplishments and excited for the year ahead.
INSURANCE
Transamerica sees momentum building
Mark Mullin
President & CEO, Transamerica

At Transamerica, our focus is on helping people achieve a lifetime of financial security. In 2020, we will build on our momentum in the insurance, investment and retirement markets and develop new solutions that help our customers save, invest, protect and retire.
In Cedar Rapids, we're in the early stages of a significant renovation of our C Street campus. The investment we're making will provide our employees with a modernized workspace that will foster more collaboration and further bolster our standing as one of the area's top employers.
We are committed to Cedar Rapids and our employees here, and all of us at Transamerica are looking forward to 2020.
DEVELOPMENT
Demand is strong, but worker shortage is leaving a mark
Dan Baxter
Director of Development, Ryan Companies US
In 2020 we forecast a continued growth in the need for senior living, industrial warehousing/distribution and multi-family/mixed-use housing.
Just as in 2019, material cost fluctuations related to tariffs and demand increases will remain a major driver in project costs.
As an industry, we continue to see a lack of qualified employees in the skilled trades. Demand for construction trades workers is expected to remain at high level in 2020 and beyond, so new technologies and innovations will be on the rise. Supporting trade schools and training programs will continue to be vital for our industry. With projects needing to be delivered faster and more efficiently, embracing alternative project delivery methods will be critical.
2020 will be a strong year for Ryan Companies construction and development teams in Eastern Iowa.
INVESTMENTS
Keep your eyes on the windshield, not the rearview
Pete Alepra
Senior Vice President – Branch Director, RBC Wealth Management
The economy and markets have been receptive to relatively low interest rates, decreased regulation and lower taxes. This has been reflected in positive returns across most asset classes over the past year and a smooth journey. The roads ahead will likely have ample opportunity to encounter volatility bumps this year. An election, ongoing trade "dialogues," the White House and Fed dynamic, and bipartisan congressional committees exploring the tech and pharmaceutical industries will be potential enablers for ongoing market volatility.
On a personal finance level, assess your route guidance and prepare for a few adjustments in your route so that your GPS has the appropriate path in front of you. Expect ongoing challenges in identifying attractive fixed income alternatives, and while the market still has potential to be constructive, it requires a continued need for vigilance and awareness of increased volatility. Don't let the landscape in the rearview mirror lull you into a biased perspective. Be prudent to reassess goals and make adjustments to endure the unknown ahead.
TECHNOLOGY
Collins focused on 'connected aircraft ecosystem'
Steve Timm
President, Avionics, Collins Aerospace
For Collins Aerospace, 2019 was a historic year — our first under United Technology ownership and as a combined company with UTC Aerospace Systems.
We're taking the positive momentum of the past 12 months and carrying that into 2020 with our eye on creating more intelligent solutions and providing our customers with the unmatched service they have come to expect.
Connectivity will remain a key focus for Collins Aerospace. Today's technology enables nearly anything to become "smart." What we want to do is connect all of those pieces into more than just a connected aircraft — we want to create a connected aircraft ecosystem that will streamline the business of flight while improving safety and efficiency.
The aerospace market remains strong and we remain well-positioned. With that said, we will continue to invest across several domains and business areas. We're pleased that Eastern Iowa remains an attractive region for both existing and potential new employees and we're looking forward to growing together in 2020.
BANKING/FINANCE
The local picture looking more stable
James Klein
President, Cedar Rapids Bank & Trust
As our team looks to 2020, we are cautiously optimistic. Our outlook of moderate growth is anticipated to continue for much of the coming year. We feel the local economy is stronger than the national economy due to active support and partnerships between local and regional economic development agencies. This growth is certainly tempered with the unpredictability of worldwide conflicts and the presidential election, either of which could quickly shift the local and national economies.
We expect interest rates to pause for much of 2020 as the election moves closer. This pause in rate changes should result in the elimination of some lingering uncertainties from 2019, as well as lead to additional opportunities for growing companies. Continued tension with foreign countries will keep the U.S. economy fragile. However, we anticipate the Fed will do all they can to keep the economic growth from stalling.
Attracting and engaging employees continues to be a challenge for both large and small companies throughout the Corridor. While our community is increasing collaboration and execution of talent acquisition, growth and retention programs to address this, it's encouraging to see many local companies leveraging technology and developing strategies to help drive growth.