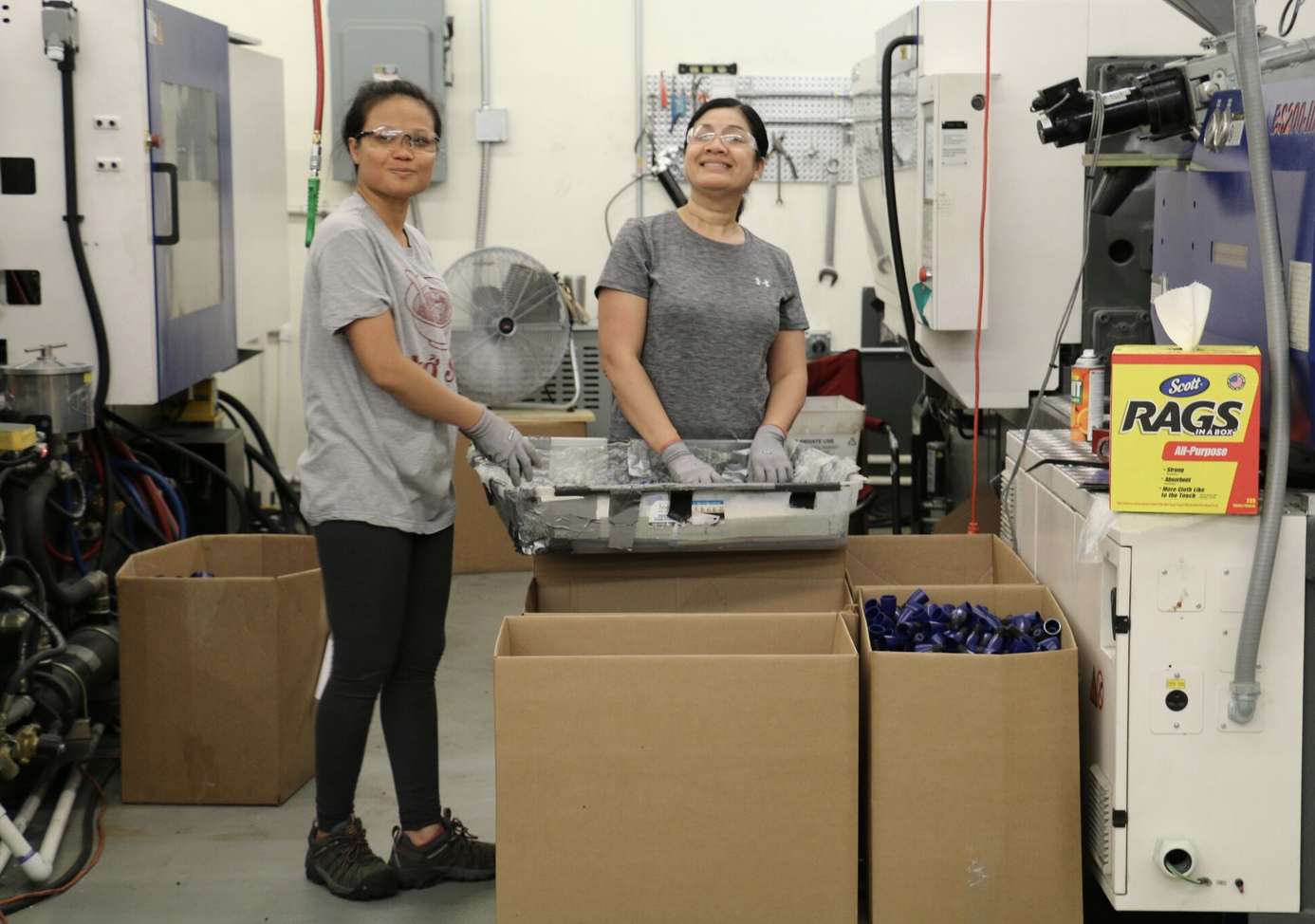 BeraTek Industries
Cedar Rapids, IA
No. 1 Small Company
Second time on list
www.beratekindustries.com
By Dave DeWitte
dave@corridorbusiness.com
A dozen employees do it all at four-year-old manufacturing startup BeraTek Industries, and to founder and CEO Gerald Beranek, the company's fortunes are riding on each one.
"Everybody here … they have a stake in what we become, and hopefully they know we appreciate it," the 33-year-old engineer and inventor said. "What I try to do is make the culture fun, so they are glad to come to work, and if they make a mistake, nothing terrible is going to happen."
Employee input is encouraged, he said, and he more often than not follows through on the new ideas employees put forward. When Independence Day fell in the middle of the week this year, some employees suggested shutting down on Friday to make a longer weekend. BeraTek, in turn, decided to create a floating holiday they can use to take a long weekend when needed.
The company designs, produces and markets injection-molded plastic products under its own Storage Theory and VuSee brands, and also prototypes, manufactures and ships products for inventors and companies to sell under their own name.
Whenever the company produces a new product under one of its lines, employees are invited to take one for their home. Recent products include a new set of nesting combination measuring cups and spoons that make cooking more convenient and reduce storage space needs, and a storage solution for Greek yogurt cups that adheres to the bottom of refrigerator shelving.
BeraTek hosts cookouts for its employees about once a month during the warmer months and potlucks indoors during the colder months. Office Manager Susan Hohbein organizes birthday celebrations for employees, along with other events.
"It's like a family atmosphere here," Ms. Hohbein said. "We're such a small company, everybody knows everybody."
Friendships have formed among most of the company's employees, Mr. Beranek said, and it's fairly common for groups to go out after work in the nearby NewBo district, especially on Fridays.
BeraTek is the second startup experience for Director of Sales and Marketing Ethan Davidson. He was the first employee hired at Ruster Sports, a Des Moines company that produces bicycle transport cases and carbon fiber bicycles used by professional and amateur triathletes.
The momentum and desire for rapid growth is what gives a startup its energy, Mr. Davidson said.
"You have a startup mentality," he said. "We can't be holding each other's hands. We have to trust each other to know what their job is, and to do it. As long as that's happening, you can have as much fun as you want."
The company's technology, which includes 3-D inkjet printers and CAD software for designing products, is part of its appeal to some employees. If an employee suggests they need a new kind of tool, for instance, BeraTek can sometimes design and make it in-house.
On a recent afternoon, production employees were molding parts for RePour, a local invention that keeps wine fresh in the bottle after opening, and packaging orders for mailing to customers.
Mr. Beranek occasionally abandons his leadership and administrative responsibilities to help set up production runs or manufacture products. He said he likes being able to work alongside the other employees and talk to them.
"Nobody's a dictator here – it's more of a collaboration," Mr. Beranek said.
Mr. Davidson said he liked being part of an early-stage company at Ruster Sports, and even has one of the carbon fiber bike frames he helped make there hanging on the wall as a momento. But he'd like to see BeraTek break through its early-stage growth barriers to become a $10 million annual revenue company, and he thinks they can do it.
"I want to see the light at the end of the tunnel," Mr. Davidson said. "Let's sustain that [growth] for years to come."
Cool culture, at a glance:
Regular monthly cookouts and potlucks
Free samples of the products the company makes
Employee birthday celebrations
Floating holiday employees can use to extend holiday weekends
Free coffee
Dart games when it's slow