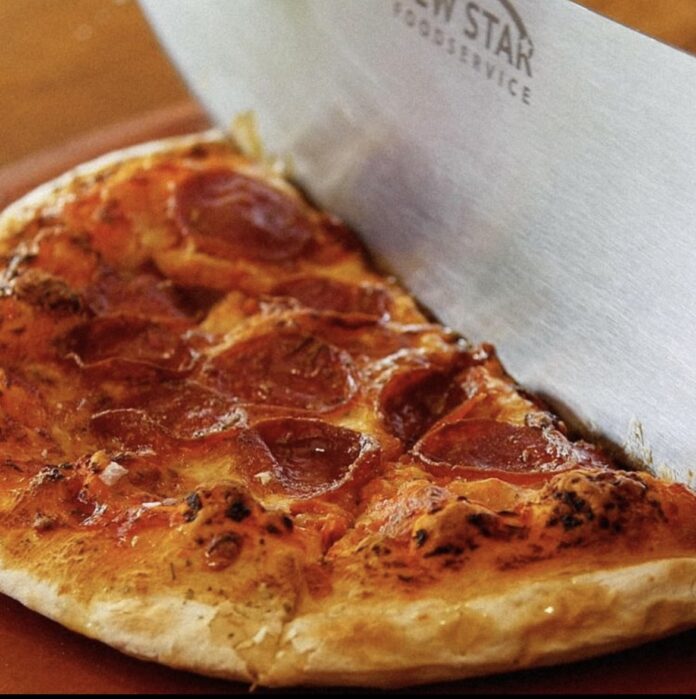 Wilson's Orchard & Farm, located at 4823 Dingleberry Road NE in Iowa City, is now offering homemade pizza from its Smokehouse.
The Iowa City-based company announced the change on its Instagram on June 21. The Smokehouse opened in 2020.
View this post on Instagram
Barbecue had been offered, but after the company listened to feedback from its customers and discovered that barbecue, while easily shareable, was no longer feasible.
"Between the continually struggling supply chains of the past couple of years, the major increases in beef prices, our steadfast commitment to sourcing the highest quality ingredients (we are as always committed to sustainable and local foods), and the inherent seasonal flow of the farm itself, we found ourselves unable to offer the top notch experience we wanted on a consistent basis that fit what most families were looking for price wise," Wilson's Executive Chef Matt Steigerwald said in a statement.
Wilson's pizza will be available to visitors from 11 a.m. until 9 p.m. Wednesdays-Saturdays and 11 a.m. until 7 p.m. Sundays. In a second Instagram post, the business said pizza is a great fit for the farm and the skills of its bakery team. 
View this post on Instagram
Mr. Steigerwald said one of his first kitchen jobs was making pizza and the cuisine has always remained special to him, adding to his excitement about Wilson changing its offerings. 
Preparing for Wilson's pizza
The dough and sauce will be house made with locally grown mushrooms and garlic and Iowa-made mozzarella cheese. 
"There's no better way to feature what's growing on our farm, or produce from one of the dozens of local growers we work with," Mr. Steigerwald said. "As we get going we'll be having specials based on what's coming up in the fields. From zucchini to sweet corn to local herbs, pretty much anything grown in Iowa is gonna work well on top of those pies. We're starting with a small menu, but we'll be looking for your feedback and hopefully adding the items you're looking for as the season progresses."