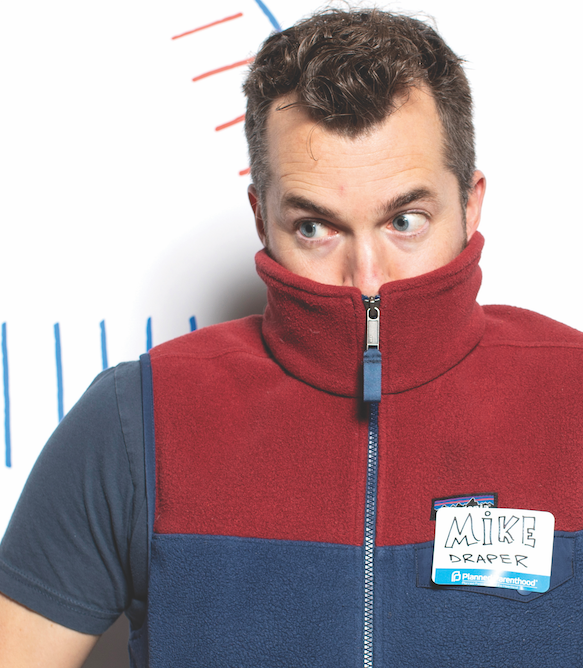 Mike Draper, founder and owner of RAYGUN, is candid about his company's stumbles along the way, emphasizing the important thing is to get back on track, even if it takes you in another direction. PHOTO RAYGUN
By Katharine Carlon
katharine@corridorbusiness.com
Mistakes are inevitable in business – it's how you adjust and pivot from them that makes the difference between sinking and success, say Corridor business owners who have lived to tell the tale.
"You're pretty much always missing a critical piece of information that can only be gleaned by making a mistake, and the only way to find out is to make it," said Mike Draper, the founder and owner of sloganeering "best store in the universe" RAYGUN. "It's kind of like wandering into an open field blindfolded, bumping into things and constantly readjusting. Sometimes people misconstrue success as foresight when, really, a lot of it is just survival."
RAYGUN has grown from a single Des Moines shop to a small Midwestern empire with locations in Des Moines, Cedar Rapids, Iowa City and Kansas City, Missouri, and several new locations potentially on the way in Chicago, Omaha and Minneapolis or Sioux Falls, South Dakota. But Mr. Draper is candid that the path is not always smooth or predictable, meticulously listing his missteps on the company's website. The Van Meter, Iowa native, who returned to his parents' home in 2005 with the idea of launching a screen-printing operation, jokes that "with no business experience, no design experience, no retail experience, and no outside funding, investors were not lined up around the corner!"
RAYGUN's first incarnation, SMASH, struggled to stay afloat, dipping down to just $3,000 cash on hand by the spring of 2006. Through a mixture of perseverance and luck, the shop recovered, doubling its square footage and employing 10 by 2009.
Then came 2010 and the exciting launch of the Iowa City store – and a mistake that nearly led to ruin.
"We'd always considered ourselves a clothing store and modeled ourselves after other clothing stores … so we got into making jeans," Mr. Draper recalled. "The project was not a total failure – the jeans got made. But we had a huge inventory and let's just say, they turned a lot slower than the t-shirts."
The large investment quickly drained the company's reserves, and prompted Mr. Draper to dip into his own savings to keep the business afloat at the same time he had recently married and begun a family.
"It was beyond annoying … I thought, 'Oh God, we're going to run this business into the ground,'" he said. "And that's when I had this epiphany – 'Oh, f***, we're not a clothing store. We're a slogan store.' We thought we were like Urban Outfitters. Even after being inside the business six years, we didn't fully comprehend what we were doing and why people liked us."
Mr. Draper turned his close call into a visionary moment, but that is not always or even usually the case. While small businesses make up 99.7 percent of all U.S. firms and employ 56.8 million employees – about half the working population – statistics compiled by the U.S. Small Business Administration indicate the first years of a business' life are filled with hidden landmines.
Nearly 80 percent of establishments started in 2015 were still in business at the end of their first year, SBA figures show, with just over 50 percent surviving five years or longer and about one-third making it to their 10-year anniversary, according to historical data. Survival rates are similar across all sectors whether in manufacturing, retail, construction or food services – an industry that has a false reputation for being riskier than others (see sidebar on page 7).
Cash is king
Cash flow issues like the one that hit RAYGUN are the leading cause of business failure, according to numerous studies, including a recent U.S. Bank report suggesting 82 percent of failed businesses pointed to an imbalance between funds going in and out as the reason for shutting their doors.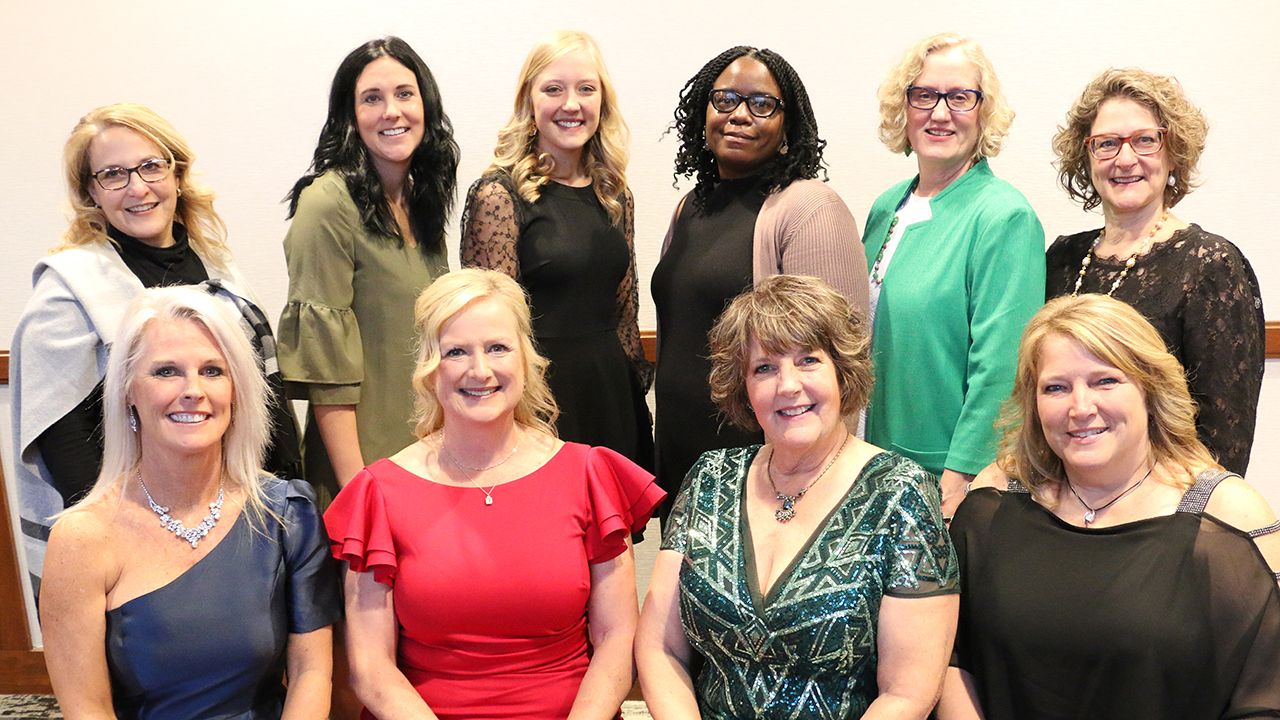 That nearly happened to Leslie Nolte, founder of Nolte Academy, when the state's sales tax rate increased in 2008 and she failed to take note of it.
"As a growing business owner, I was so busy working in my business I didn't realize the state changed the sales tax rate from 5 to 6 percent, and continued to collect and pay the former for many months," said Ms. Nolte, who launched the Coralville dance school in 2000 at the age of 22, and has grown it to more than 170 classes and 32 specialized instructors.
"Thinking the increased mail from the state was just routine, they sat in an unopened pile. I was not aware of my mistake until one day every bank account we have – business, personal and even our kids' penny saver accounts – were drained down to one penny each."
Ms. Nolte called the period that followed "extremely difficult" as the business had to make payroll and rent, in addition to feeding her family until the next month's tuition came in.
"Fortunately, we had a great relationship with our local bank and were able to weather the storm," she said.
Paul Heath, regional director for America's SBDC, located in the University of Iowa's BioVentures Center, said undercapitalization is among the biggest mistakes he sees new businesses and startups making.
"Often revenue doesn't materialize as fast as you think it will, for instance, or you need to expand much faster than planned," Mr. Heath said. "You should really plan on having a cushion of about 20 percent to cover things that are unexpected."
That often means borrowing more funding that anticipated up front "because that's easier than going back to a banker and saying, 'I need a lot more than I thought,'" he added.
Research firm CB Insights, which analyzed more than 100 businesses' postmortems to determine the primary reason for startup failure, also cited inadequate capital near the top of the list, noting that lack of funds "cause a slow death by way of limiting your marketing, production and every other critical area of your business."
Other top reasons included not identifying a need in the market before pulling the trigger, hiring the wrong team, not paying attention to competitors and failing to get pricing right.
Mr. Heath said other common pitfalls he sees often include the "risky" practice of taking on employees as independent contractors, not insuring a business adequately and not paying enough attention to government compliance, such as rules, regulations and licensing requirements.
The good news is there are ways to avoid at least some costly, potentially lethal mistakes.
"It helps to have a board of advisors – a group of people you can brainstorm with, who will be a sounding board and have been there and done that," Mr. Heath said, adding that networking with the larger business community can also smooth the path for young businesses. "You've got to wear many hats starting out. There's not one thing you have to do right, there are many, so connecting with people to help you do that is important."
Look before you leap
Laura Taylor, who owns Coralville-based Woofables with her husband Alex, said several hairy experiences have taught them to look, and look again, before leaping on a new idea. The couple bought the gourmet dog biscuit business in 2009 and now sells made-from-scratch biscuits online, as well as in novelty and boutique pet shops throughout the United States.
"One of our biggest takeaways has been finding that balance between always trying new things yet not going overboard before an idea has been proven," she said. "At one extreme is going hog wild and, at the other, just maintaining the status quo and not making any changes. The problem with that is becoming stagnant and not growing or improving."
As an example, the Taylors tried a kiosk at Lindale Mall in Cedar Rapids for the 2012-13 holiday season, finding themselves committed to a three-month contract in which the kiosk had to be staffed at all times during extended mall hours.
"That ended up being a significant loss, and there were a dozen ways we could have tested the idea and spent a heck of a lot less money – we could have seen if it had traction before committing to three months and having to have someone there from 10 to 10 every dang day," Ms. Taylor recalled. "The lesson we learned is to find a healthy balance where you always have things in the works, but you don't go crazy until those things are proven and market tested."
While the experience encouraged them to do more research on subsequent projects, Ms. Taylor said no business can fully predict the future, adding that so-called errors can also offer valuable moments of clarity.
"Part of [being a business owner] is getting comfortable with things not going right," she said. "If you aren't having mis-takes and hiccups, you should be scared … It's about learning from them, tweaking and pivoting. And you don't learn until you try, which is why sometimes being a business owner ends up not always being great."
Mr. Heath said any new – and even experienced – business owner needs to be ready to be nimble and adjust to adversity.
"Sometimes people quit their jobs because they don't like their boss and think, 'I want to go into business for myself,'" he said. "You have to realize it isn't a 40-hour a week job; it's something you're going to be thinking about 24/7."
Mr. Draper agreed: "My general piece of advice is you only want to start a company because you want to run a company. Definitely don't do it for the lifestyle, the hours or the money."