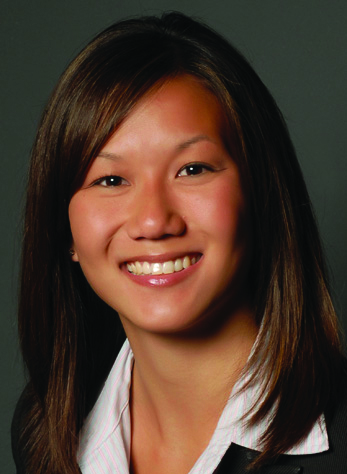 Age: 35
Occupation: AVP, Marketing and Public Relations – Cedar Rapids Bank & Trust
What is your greatest professional achievement: In 2001, I had the unique opportunity to join a de novo bank the month it opened its doors to the public. Thirteen years later, I am proud to still work at Cedar Rapids Bank & Trust as one its original employees. My journey has been memorable, as I have elevated my role from the bank's receptionist during my first few months to leading the bank's marketing and public relations strategy today. I thoroughly enjoy my job and the people I work with. I think that is a great professional achievement.
Who are your mentors: Ron Larson (retired, formerly with Cedar Rapids Bank & Trust) and James Klein (senior vice president – chief lending officer, Cedar Rapids Bank & Trust).
What do you know now that you wish you had known earlier in your career: 1. Trust my instincts – they are usually right. 2. Speak up for things that I really believe in. While it may be intimidating in that moment or easier not to say anything, you may be more respected for doing so. 3. Building relationships with people is so important to the satisfaction and development of your career.
How do you ensure a balance between work and your personal life: I try my best to "be in the moment," whether it is at home or at work. I'll admit that it can sometimes be challenging with two young kids. However, I am very fortunate to have both a supportive spouse and employer that allow me flexibilities in both of these worlds.
What's something people should know about your generation in the workplace: My generation, Gen X, is extremely hardworking, appreciative and can serve as a great asset to senior leaders by helping them better connect and maximize the talents of our younger generations.