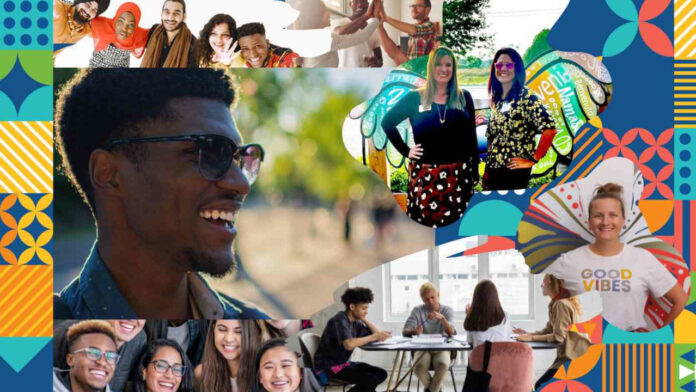 The annual Welcoming Week celebration begins this Friday in Cedar Rapids, with several inclusive events taking place around the city.
Organized locally by the Cedar Rapids Metro Economic Alliance, Welcoming Week runs September 8-17 as part of a nationwide initiative that encourages local support and efforts to engage new Americans and create inclusive and welcoming communities.
As WelcomingAmerica.org states, "Through Welcoming Week, organizations and communities bring together immigrants, refugees, and long-time residents to build strong connections and affirm the importance of welcoming and inclusive places in achieving collective prosperity."
"Welcoming communities are more appealing to workforce, as it helps attract and retain talent here in Cedar Rapids," Cedar Rapids Metro Economic Alliance executive director Doug Neumann said in a release. "Immigrants continue to contribute to the rich, multi-cultural tapestry that makes up the United States. Here in Cedar Rapids, immigrants are our (fastest-growing) population and help strengthen our workforce and economy. Plus, it's always a great reminder that the United States was built by immigrants and refugees from all over the world."
Welcoming Week celebrates all immigrants and residents with international backgrounds who choose to make Cedar Rapids their home. Cedar Rapids has a history of welcoming and embracing immigrants, many of whom helped found and develop the city into what it is today.
The week features events, programs, and festivals, and is a reminder about all the area resources available to help people feel connected to the community.
Local festivities and programming scheduled before, during and after Welcoming Week:
Friday, Sept. 8: Multicultural Resource Fair
Sunday, Sept. 10: Intercultural Festival
Tuesday, Sept. 12: Catherine McAuley Center's Refugee Simulation Event
Friday, Sept. 15: National Czech & Slovak Museum & Library's BrewNost
Saturday, Sept. 16: Cedar Rapids Festival Latino 2023
Saturday, Sept. 23: AsianFest 2023
The Welcoming Week Wings will also be displayed at the final Downtown Farmers Market on Sept. 16. The photo-worthy wings will be located at the information booth trailer located at Third Avenue and Third Street SE. Welcoming Week stickers and temporary tattoos will also be handed out.
Area residents are encouraged to attend these events and share photos on social media with the hashtag #WelcomingWeekCR. Attendees are also invited to tag @Cedar Rapids Metro Economic Alliance and/or @CRMetroEconomicAlliance.
More information on Welcoming Week, including local immigrant stories, videos and other special events, can be found here.