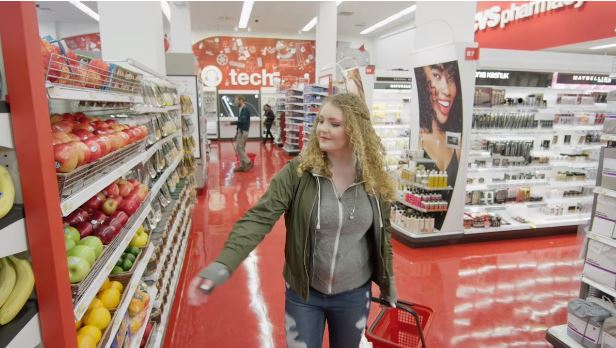 Inside a small-format Target store near the campus of the University of California Berkeley. CREDIT TARGET
By CBJ News Staff
news@corridorbusiness.com
A new Target small-formal store, Iowa's first, will hold a grand opening Sunday in downtown Iowa City.
The Iowa City Downtown District is encouraging residents to try out the new store at 113 E. Washington St. The first floor will feature fresh produce and snacks, while the second floor will offer home goods, clothing and technology accessories, the district reported.
Target is focusing its small-formal store openings on university markets, and the Iowa City store opening is timed to coincide with the arrival of students for the fall semester at the University of Iowa.
In addition to stocked merchandise, the store will also handle online orders. CBJ