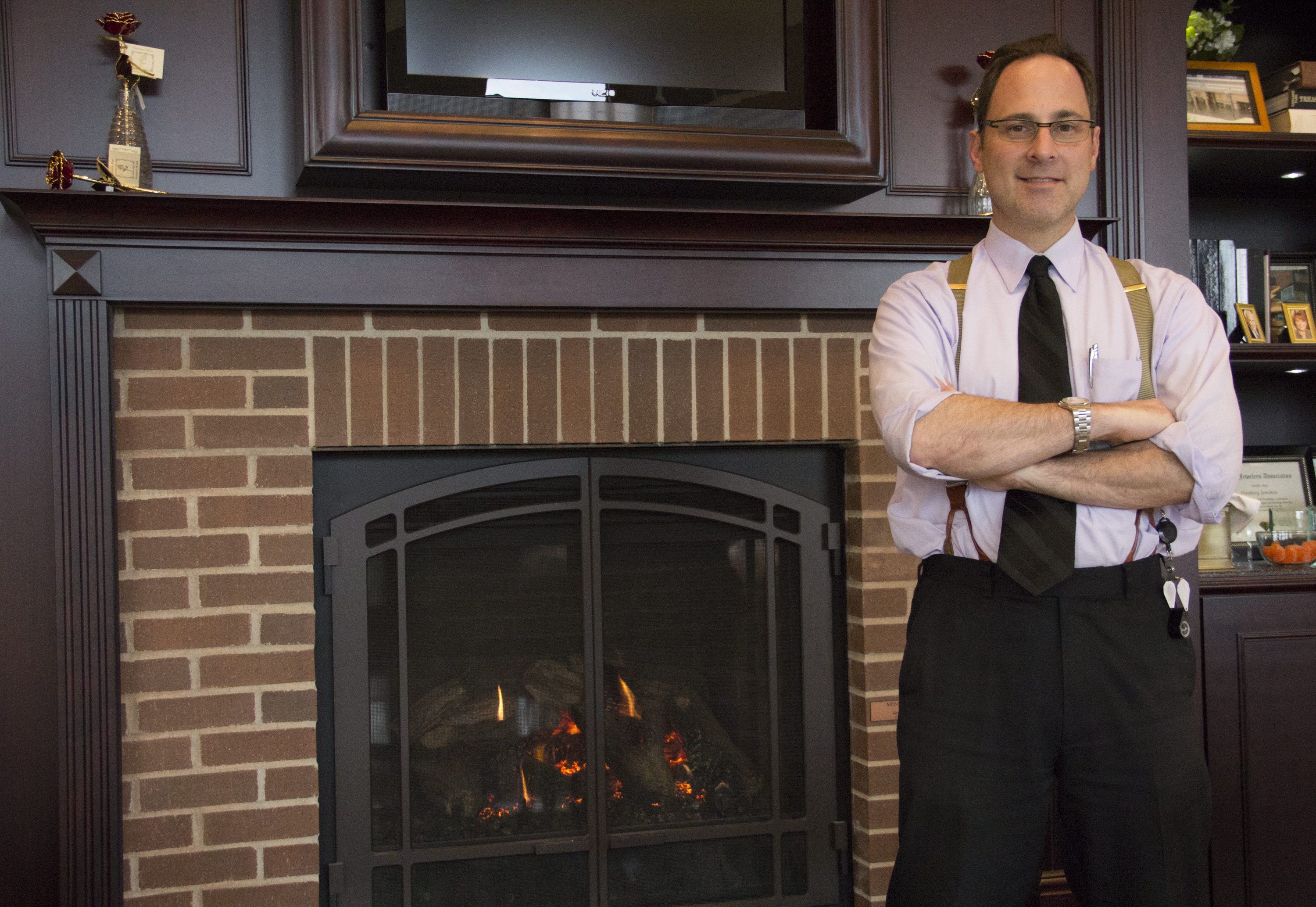 By Cindy Hadish
CEDAR RAPIDS – As devastating as the 2008 floods were to the family business, Steve Ginsberg doesn't grieve over what happened five years ago.
"I don't think it is (sad) at all," said Mr. Ginsberg, 52, owner and vice president of Ginsberg Jewelers in Cedar Rapids. "The downtown is more of an office park than a retail center. We were able to adapt and change after the flood."
"If it weren't for the flood, we'd be one of the last retailers downtown," adds his father, Herman Ginsberg, the company's president, who at age 87, still comes in to work every day.
Those work days are now spent in modern surroundings at the store's new site at 4647 First Ave. SE, a free-standing building in Market Place on First.
The two credit help from Guaranty Bank in Cedar Rapids, low-interest loans from the Small Business Administration and the post-flood Jumpstart program with regaining traction after floodwaters nearly submerged their downtown store at 219 Second Ave. SE, on June 13, 2008.
A fireplace in the current location complements plush couches and a baby grand piano to provide a living room atmosphere against the backdrop of new display cases and high-tech touches, such as flat screen monitors.
"This is the best retail area in the city if not the whole state," Steve Ginsberg said, noting that the majority of new customers are people who notice the store as they drive by.
He points to Siebke Hoyt Jewelers, two blocks away on First Avenue NE, several jewelers at Lindale Mall across the street and Boyson Jewelry, just across the parking lot, as the new hub of retail jewelers along with Ginsberg's.
Boyson co-owner Jody Beyer said the store reopened at 4701 First Ave. SE in November 2008, five months after 8 feet of floodwaters inundated their downtown site at 201 Third Ave. SE.
"We lost a lot," Ms. Beyer said, noting that safes where the jewelry was locked before the flood were not waterproof.
One thing the business did finally recover was its iconic green clock that now stands outside the shop after generations downtown. Co-owner Brett Boyson is the fourth-generation family member to operate Boyson Jewelry, which was established in 1900.
"The city considered it a sign versus a clock," Beyer said. "We had to do some negotiating to get it here."
Across the way at Ginsberg's, the connection to the past also remains important, even as the business forges ahead.
Herman Ginsberg ticks off a list of eight previous sites the jewelers occupied in downtown Cedar Rapids in nearly 80 years, while his son shows historical photographs of each store. Isadore "Izzy" Ginsberg came to Cedar Rapids from Missouri, where he owned a pawn shop, to buy inventory of a store whose owner had died, Herman Ginsberg said of his father.
"He thought he was in Paris compared to Sedalia, Mo.," he said of his father's arrival in Cedar Rapids in the early 1930s. The first downtown location opened in 1933 at 212 First St. SE.
Photos from those early years highlight the staff and friends the family made through added endeavors, such as a half-hour WMT broadcast from the store, with a three-member Italian accordion band.
"Leo Greco got his start there," Herman Ginsberg noted of the late radio personality, along with Bert Wilson, who went on to become an announcer for the Chicago Cubs.
At one time, the store even sold accordions, along with paint.
"One color: barn red," Herman Ginsberg said.
It was that sense of entrepreneurship that came into play when the store was flooded five years ago.
The entire inventory was saved, even watches that had to be cleaned and steamed, but fixtures and equipment were ruined.
Steve Ginsberg recalls returning to the store several days after the flood.
"It was like opening the door to where someone had died," he said. "Everything was out of context. Everything in the back was now in the front."
Customers, staff, industry contacts and even competitors responded with help. Inventory was stored in a vault at Guaranty Bank and Phil High, owner of Philip's Diamond Shop, volunteered to store loose gems at his store in Marion.
"He was very kind and phoned right away and offered to help," Steve Ginsberg said.
For several months, business was conducted in customers' homes, in bank buildings or other safe meeting sites.
"I delivered an engagement ring to a customer in the Washington High School parking lot," he recalled. "It was a place that was convenient for both of us."
While the appearance is more spacious, the new store downsized from 6,000-square-feet at the downtown site to 2,400-square-feet in its current location. Figurines are no longer carried, but new features were added, such as open showcases where customers can try on prototype rings without the need of staff assistance.
"Redesigning the store allowed us to include these aspects of the industry that are state-of-the-art," said Steve Ginsberg, who joined the family business in 1993 after a career at the Gemological Institute of America in New York.
The interior layout and other elements were designed by ARTCO Group Designers of Miami, Fla. The family has invested more than $600,000 into the new store.
"During that time we weren't wallowing in sorrow," Steve Ginsberg said of the time immediately following the flood. "We didn't have time to think. We just kept moving forward."