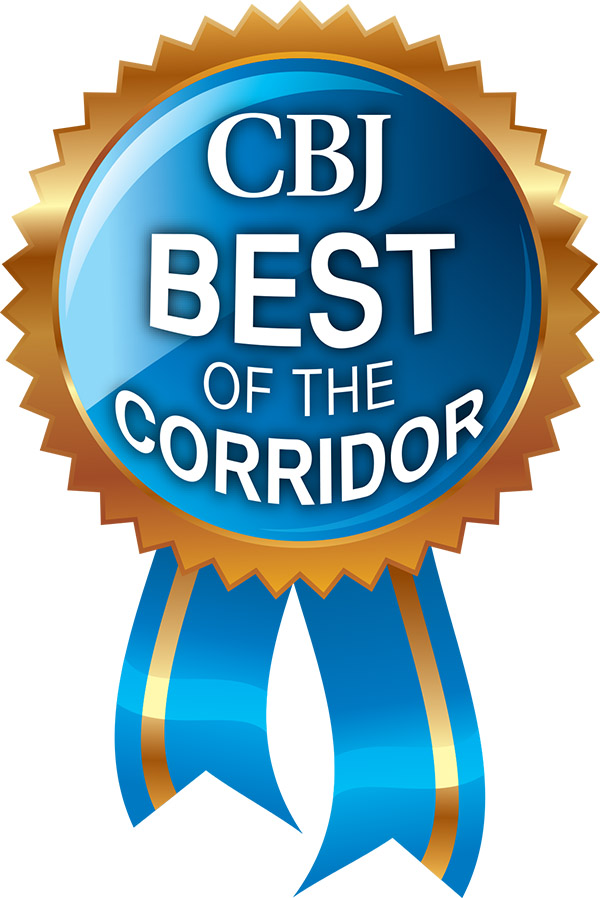 The CBJ is proud to announce its annual Best of the Corridor survey, which allows you, our readers, to tell us your favorite Corridor businesses.
The survey asks participants to identify what local businesses you patronize, admire and simply think are the best in the region. Categories range from banking and wealth management to engineering, real estate, IT support, and other professionals. You also are invited to cast a vote for the best places to find recreation and relaxation from restaurants and breweries to golf courses and cultural attractions.
The survey includes dozens of categories and you're asked to nominate your favorites in each.
Voting for the Best of the Corridor is open now and will close on Friday, May 12.
Once the survey closes, all the submissions will be counted as votes and tallied to determine the 2023 Best of the Corridor honorees.
The winners will be published in a special Best of the Corridor section in the CBJ's July 17 edition. The report will include the top winners as well as the top two runners-up in all categories.
To take the survey, click here.