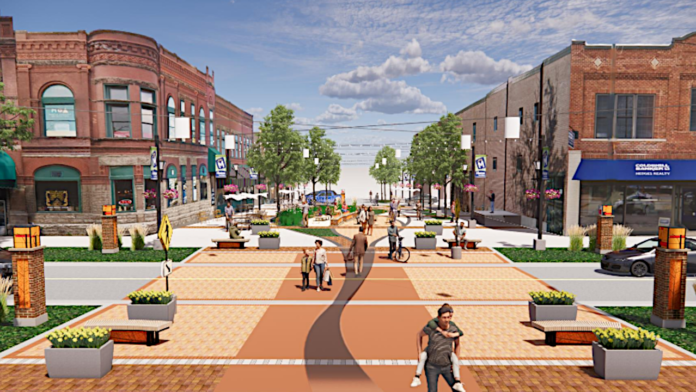 A long-awaited reconstruction project in Uptown Marion is slated to begin next week.
Work is expected to begin in the 1200 block of Seventh Avenue July 13, according to a news release, and proceed westerly. Detours will be posted for through traffic, but all businesses will remain open.
The project includes the reconstruction of the street and sidewalks and replacement of underground utilities, sanitary sewer, storm sewer and water main on Seventh Avenue and adjacent side streets between Eighth and 12th streets and Sixth and Eighth avenues in the central business district. It also includes the addition of a plaza on 11th Street stretching from the Uptown Artway south across Seventh Avenue.
The project is projected to cost $6.9 million and will be completed with funds from the Local Option Sales Tax (LOST) and bonding through the City's Capital Improvement Program (CIP). Rathje Construction will serve as the general contractor for the project, which is expected to span two construction seasons.
"Uptown Marion is about to get an impressive upgrade," said Brooke Prouty, director of the Uptown Marion District and business liaison for the project. "We know construction can be challenging, but we are doing everything we can to minimize disruptions to businesses and want to complete a quality project in a timely fashion."
For more information on the project, go to www.cityofmarion.org/7thAveStreetscape.