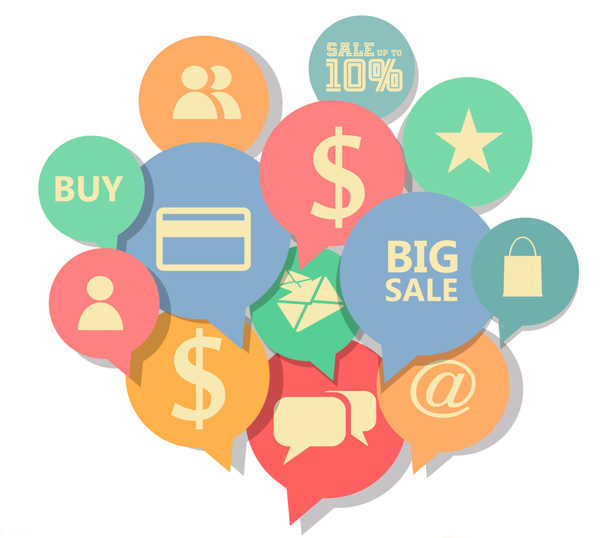 UI's Tippie College of Business expanding degree programs in analytics as big data goes even bigger
By Dave DeWitte
dave@corridorbusiness.com
Businesses large and small have discovered the power of data to make better decisions, and that has made the Business Analytics and Information Systems (BAIS) degree program at the University of Iowa one of the hottest tickets for business students.
The bachelor's degree program was launched by the Management Sciences Department in the UI's Tippie College of Business three years ago – the same year that CNBC ran an article calling data analyst "the sexiest job of the 21st century." But while most universities introducing degrees in the field were focused on master's programs, the UI became the first in the Big Ten to offer an undergraduate degree in the subject.
For the first two years, every single student who graduated from the program received job offers, a record that receded only slightly in the third year.
"What we see is there's just an incredible amount of companies realizing they need these people – people who can think with data," said Professor Nick Street, who teaches in the program and, as executive officer of the Management Sciences Department, has guided the development of its BAIS program.
Data analytics uses the massive data storage capacity and processing power available inexpensively today to mine and analyze all sorts of data about consumer behavior, from what websites they visit to what they've purchased in the last year, to how often they land in the emergency room.
Churn detection, lead detection and predictive modeling are just three of the major applications for the emerging field.
"I can take a dataset that consumes thousands of rows, and develop insights that translates into action items for a business," said Helen Thomas, a UI Business Analytics and Information Systems grad. "And many of these insights are brand new to the business."
Two different tracks are offered in the UI's BAIS program. The Business Analytics track focuses on using data to analyze and improve business processes, and includes classes in decision support systems, business intelligence and optimization/simulation.
The Information Systems track focuses on the design and management of the information technology that collects, organizes and secures data that will be used to solve business problems. It includes classes in business programming, software design and development, and data communications.
Ms. Thomas focused on the business analytics side of the program, and landed a job immediately after graduation in 2015 as an optimization analyst at MBuy, a Chicago-based division of MediaOcean. In her role, Ms. Thomas is responsible for strategic planning and the execution of digital ad campaigns, while building a reporting and optimization platform that gives insight into the performance of those campaigns.
The fast pace and changing environment of the work keep it interesting, according to Ms. Thomas, who enjoys "diving into the data." She said it's a meaningful role at MBuy, which can have an impact on a variety of business objectives, including sales, return on investment and consumer behavior, she said.
Keeping customers tends to be one of the big areas of focus for businesses getting into data analytics.
"If I'm a cell phone company, I wonder 'who's going to leave?'" Mr. Street said, describing one churn detection scenario. By finding out who's likely to defect, a service provider can reach out with special offers to get customers to extend or renew their contract.
Lead detection – finding prospective customers likely to need a product or service – is a nearly universal need among businesses. An auto dealer can use data analytics to identify hot prospects for a new car sale, such as a customer whose records show their 12-year-old car has mounting service needs. It can then use data analytics to determine what kind of offer, based on that customer's past behavior, might entice them to visit the showroom for a test drive.
But Mr. Street now sees those applications as relatively basic. Pro sports teams are using data analytics to determine the best players to match up against their opponents and how often to substitute players in basketball, for example. But the possibilities go further beyond that.
"They'll also be curing diseases and getting better health care information to people in a better way so they make better decisions," said Mr. Street, whose academic specialty involves analyzing data for medical diagnosis and prognosis.
To succeed in BAIS, students must be comfortable working with statistics – a characteristic that often comes from a background in programming or database analysis, Mr. Street said. Many students have converted from degree programs in math, computer science or accounting.
Expanding reach
After witnessing the popularity of its undergraduate BAIS program, UI's Tippie College of Business launched a certificate program targeting working professionals at its Cedar Rapids site. It expected to get students mainly from Rockwell Collins, but the enrollment eventually attracted a diverse group of professionals in fields ranging from HR to IT.
A master's degree in business analytics was introduced in the fall of 2015. Students can now work on either a master's degree or a certificate at Tippie's night and weekend MBA program site in Cedar Rapids, and a graduate certificate at its MBA site in Des Moines.
The college of business has also started an academy within its full-time MBA program, which is essentially a specialty in analytics for MBA students.
Professor Street said Tippie is always searching for business partners with opportunities that allow BAIS students to solve real-world problems. In one recent collaboration, students worked with UnityPoint Health to analyze medical records data stripped of patient identity to detect patterns that show which kinds of patients are most likely to require costly readmissions.
One of the positive surprises of the program has been its appeal to women.
"We've gone from 10 percent female to over 40 percent female," Mr. Street said. Female enrollment in the department plunged after the dot.com bust, he noted, and "we worked and worked for years to try to get more females in our classes."
Another surprise has been how up to the challenge students have been. Mr. Street has been repeatedly dazzled by how quickly students adapt their new knowledge to solve complex problems.
In one international data analytics case competition, The Syngenta Crop Challenge, the Tippie team finished third out of 20, besting many larger and more prominent business schools. The inaugural event tasked participants with developing a model that predicts the seed varieties farmers should plant to maximize yield.
New courses for the program are continually being developed, as well as new degree offerings. This fall will see a new graduate certificate in BAIS at the UI's Quad Cities location, an expansion of the BAIS master's degree program in Des Moines, and the introduction of a joint degree program with the UI's Professional MBA program.
The UI plans to have the master's degree programs in all three of its satellite locations by the fall of 2017, Mr. Street said.
Starting salaries for fresh graduates in data analytics have been running in the mid-$50,000 range, and salary growth has been among the highest of any career choice in the management sciences, he noted.
The UI isn't the only regents institution filling the analytics gap. Iowa State University introduced a master's degree program in business analytics in 2015, describing it as a "blended program offering both online and face-to-face education."
A growing number of private colleges are also embracing the trend. In Dubuque, Loras College's Center for Business Analytics offers an Executive MBA with a concentration on business analytics, a graduate certificate in business analytics, a online business analytics certificate program, and a new undergraduate major.