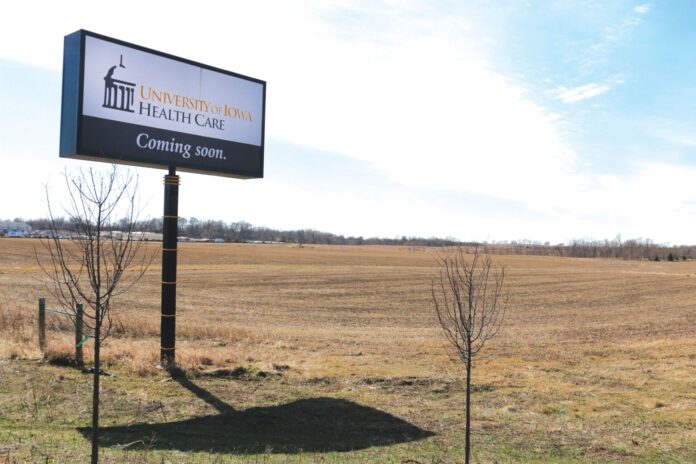 The University of Iowa Hospitals & Clinics (UIHC) is again seeking approval for a new, $230 million hospital in the Corridor.
The re-submitted application to the Iowa Department of Public Health (IDPH) State Health Facilities Council includes changes from the original application that UIHC hopes will be enough to earn approval this time around.
It's not the first time UIHC has tried expanding. In February, The State Health Facilities Council voted 3-2 to deny a certificate for a proposed four-story complex at the intersection of Forevergreen Road and Highway 965 in North Liberty, pointing to cost, lack of collaboration and impact to other community hospitals.
They tried again in May, citing a new hospital's ability to provide "tertiary" care, which UIHC defined as "highly specialized care usually over an extended period of time that involves advanced and complex procedures and treatment performed by specialists in state-of-the-art facilities."
The second proposal included more than 60,000 of extra square footage compared to the original proposal and increased the bed count by 12.
Competing hospitals in the area argue that the construction of another hospital is both costly to the taxpayer and redundant. More than 80 health care facilities and providers have once again submitted letters of opposition to the State Health Facilities Council to communicate the significant problems associated with the project.
"The region is saturated with duplicative services, and this [new UIHC] public hospital will unnecessarily compete with community hospitals," said Mercy Iowa City Board Chairman Tom McLaughlin in a press release earlier this year.
An IDPH State Health Facilities Council Meeting will take place at 9 a.m. Aug. 31 to learn more about the hospital and its impact on health care in Iowa. More information for the next agenda can be found on IDPH's website.