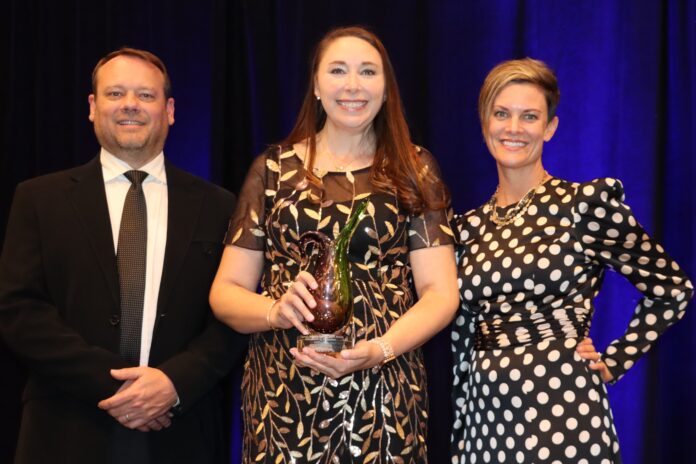 The Iowa Pharmacy Association (IPA) announced UIHC pharmacy specialist Deanna McDanel as the 2022 recipient of the Excellence in Innovation award at the association's annual meeting Sept. 22 in Cedar Rapids.
The Excellence in Innovation award, developed by the National Alliance of State Pharmacy Associations (NASPA) and supported by Upsher-Smith Laboratories, recognizes a pharmacist who has demonstrated significant innovation in their career.
Throughout her career, Dr. McDanel has served as clinician in allergy/immunology and anticoagulation clinics. In 2013, a formalized Drug Allergy Clinic was created and later expanded to offer pharmacist/physician co-scheduled appointments for patients.
"Deanna embodies innovation in pharmacy," said Kate Gainer, executive vice president and CEO of the Iowa Pharmacy Association. "Her collaborative efforts to improve the health of Iowans through unique drug allergy testing make her well-deserving of this award."
Dr. McDaniel is a UIHC pharmacy specialist in ambulatory care at the University of Iowa Hospitals & Clinics and a clinical associate professor. She resides in Coralville.