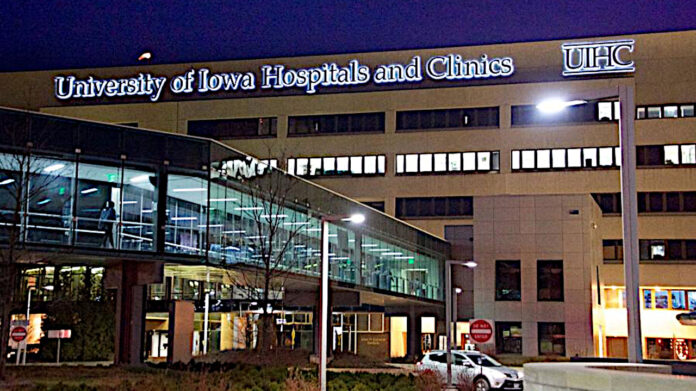 University of Iowa Hospitals & Clinics (UIHC) is increasingly concerned for the physical workload and mental health of its workers as the pandemic rolls on, says Suresh Gunasekaran, CEO of UIHC.
"What's not alarming is necessarily the number of COVID patients we have in the hospital or the number of patients that we're seeing test positive," he said in a virtual press conference held Wednesday afternoon. "Both at different chapters of the pandemic have been much higher than they are today. What we're most concerned about is how difficult and long the pandemic has been for our staff."
Hospitals across the country are experiencing a health care worker staffing crisis, with hospitals having trouble retaining and recruiting staff. As the pandemic rages on, more and more staff are choosing to retire early, take an extended leave from the health care industry, or go to another market for better compensation, Mr. Gunasekaran said.
UIHC is actively trying to hire hundreds of employees in many areas including food service, maintenance, housekeepers and more – not just frontline workers.
They are also placing a "great dependence" on existing staff to pick up extra shifts to cover holes in the schedule. UIHC has hired more traveling nurses, although not as many as they'd like.
The UI Stead Family Children's Hospital is currently operating at 85% capacity, mainly due to a high volume of respiratory cases and around eight positive COVID cases. The statistic marks a substantial increase from last year and is much higher than a normal September.
To help with COVID testing efforts, staff are being diverted to help increase testing capacity.
"I do think there are capacity challenges being created by the staffing issues," he added.
When asked whether there is a red line UIHC looks at in terms of the health care system being overrun by hospitalizations, Mr. Gunasekaran said that is not a bigger concern than preserving its clinical workforce that has worked to exhaustion for the last 18 months.
"I don't see the health care system being overwhelmed by Iowa Department of Public Health volumes or a New York Times graphic [of current UIHC ICU capacity]; I see it overwhelmed by the workforce," he said.