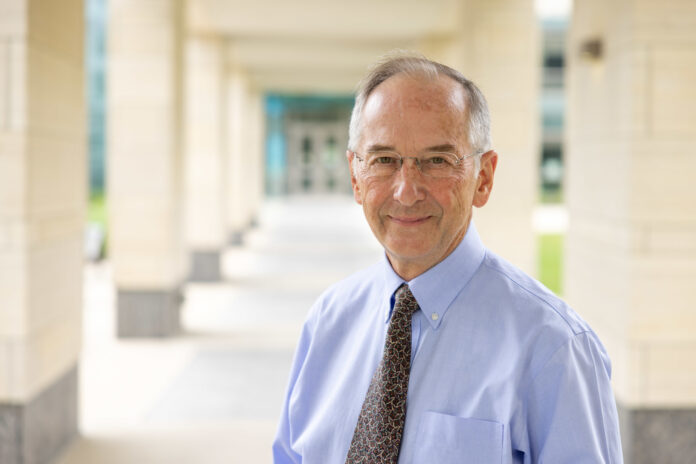 University of Iowa researcher Dr. Michael Welsh will receive the Wiley Prize in Biomedical Sciences for discoveries leading to the creation of cystic fibrosis (CF) treatments.
The treatments, according to a news report, work by "correcting the folding, trafficking and functioning of the mutated cystic fibrosis transmembrane regulator (CFTR)."
"I appreciate the foundation's recognition that the arc leading to effective therapies begins with description of a disease, progresses through discovery of fundamental mechanisms, and proceeds through development of treatments," said Dr. Welsh in a statement.
The Carver College of Medicine professor and director of the UI Pappajohn Biomedical Institute will share the award with three researchers from Vertex Pharmaceuticals.
Dr. Welsh, who has been at the UI for almost his entire career, has been leading groups of scientists studying lung biology and cystic fibrosis for almost 40 years.
"This award recognizes a decades-long effort to determine what is wrong with mutated CFTR. The combination of fundamental research by Mike Welsh…has improved the lives of thousands of cystic fibrosis patients," said Dr. Titia de Lange of Rockefeller University, chairperson of the Wiley Prize awards jury, in a statement.
The Wiley Prize recognizes contributions that have opened new fields of research or have advanced concepts in a particular biomedical discipline. 11 recipients have gone on to be awarded the Nobel Prize in physiology, medicine or chemistry.
"Dr. Welsh is the consummate physician-scientist—endlessly curious about big scientific questions yet constantly grounded by how answering those questions will make patients' lives better," said Brooks Jackson, UI vice president for medical affairs.
This year's $50,000 award will be presented to the winners at the Wiley Prize lecture on Mar. 31. This event will be live-streamed through the Current Protocols' Webinar Series and registration is free.
More from UI: Dr. Welsh's research during a lifelong career fighting against Cystic Fibrosis