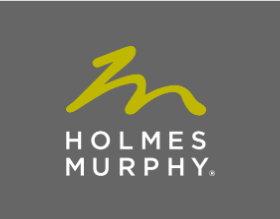 Cedar Rapids UFG Surety has named Des Moines-based insurance brokerage Holmes Murphy & Associates as its 2022 Surety Agency of the Year. 
This is the third time Holmes Murphy has received the honor. The company held the title in 2012 and 2020.
"We created the annual UFG Surety Agency of the Year award to celebrate a standout partner that surpassed business expectation the prior year," Vice President and Director of UFG Surety Dennis Richmann said in a statement. "Identifying that winning agency each year is always a challenge — we believe our surety bond partners throughout the U.S. are the best in the business."
Agency of the Year recognition is based upon several measures, including loss ratio, written premium, growth and new business.
"Holmes Murphy was a key performance leader in 2022," Mr. Richmann said. "Seeing growth of nearly 20% and a phenomenal loss ratio of less than 1%, they've also been our largest premium-producing agency for the past three years. Truly outstanding results."
Jay Freiermuth, senior vice president of surety at Holmes Murphy, said in a statement that the company's partnership with UFG is about helping contractors grow.
"We're both looking for the right way to move forward with a client; provide them feedback, provide them a solution so they can be able to bid on the work that they need to execute their business plan," Mr. Freiermuth said.
"Those of us at UFG pride ourselves on being a responsive, trusted and knowledgeable team for our agents as well as their contractor clients," said Mr. Richmann. "And we're thrilled to recognize the important role surety plays in the business world alongside great partners like Holmes Murphy."
UFG has been in the surety bonds industry since 1952 and works with independent agents across the country. 
Holmes Murphy has an office in Cedar Rapids.