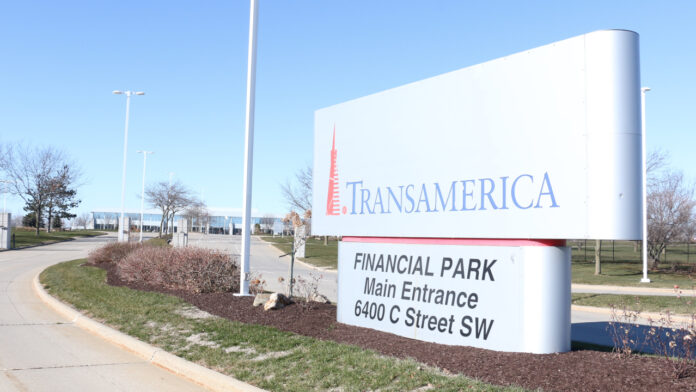 Transamerica, with operations in Cedar Rapids, has announced that the Aegon Transamerica Foundation has donated $500,000 to Operation HOPE, a nonprofit organization working to help underserved individuals attain a better financial future.
The donation includes $250,000 for the nationwide "HOPE Inside" community-based financial coaching network and $250,000 for the "One Million Black Business and Entrepreneur Initiative," designed to launch and grow one million black businesses by 2030.
Operation HOPE is dedicated to equipping young people and adults with the financial tools and education needed to secure a better future, according to a news release. With a focus on financial dignity and inclusion, Operation HOPE has been working to disrupt poverty and empower inclusion for low and moderate-income youth and adults since 1992.
"Operation HOPE is thankful for Transamerica's commitment to making free enterprise work for everyone," said John Hope Bryant, founder, chairman and CEO of Operation HOPE. "The journey toward financial independence can be challenging, especially for economically disadvantaged communities, but Transamerica's contribution helps our organization reach more people in need of a lifeline."
Since 1994, the Aegon Transamerica Foundation has supported nonprofit organizations focused on the education, health, and overall well-being of the communities where Transamerica employees live and work.
"Transamerica is proud to support Operation HOPE's mission to expand economic opportunity and help more people secure a better financial future," said Karyn Polak, chair of the Aegon Transamerica Foundation. "Financial literacy and economic empowerment can go a long way toward helping more people succeed. At Transamerica, we believe that everyone deserves a chance to thrive, and our contribution to Operation HOPE is a reflection of our commitment to helping people achieve a lifetime of financial security."