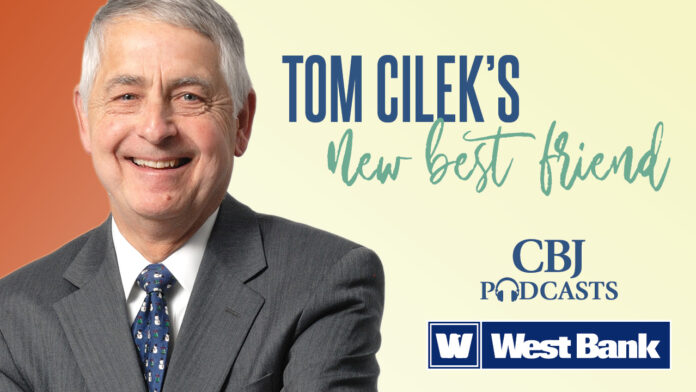 If you've been in the Corridor business community for even a short time, you already know Tom Cilek. He's a senior vice president at a bank, a former lawyer and one of the Corridor's most connected business leaders. He loves making new friends, and making things happen in Eastern Iowa.
We've decided to capture Tom's inside conversations with the region's leading business minds in a monthly podcast, "Tom Cilek's New Best Friend," presented by (his employer) West Bank.
In the latest episode, Tom sits down with Jason Manson, director of player development for the University of Iowa Football Program, to talk about how Jason's previous experience as a Hawkeye and football player has prepared him for his current role, the ways student athletes are impacted by social media, how new rules around the use of name, image, and likeness for collegiate athletes is affecting his work with students, and how his children are already carrying on the family sports legacy.
Listen above or at your favorite podcast platforms, including iTunes, Spotify, Google Play and Stitcher. And don't miss our other CBJ podcasts, Real Success with Nate Kaeding and Diversity Straight Up.