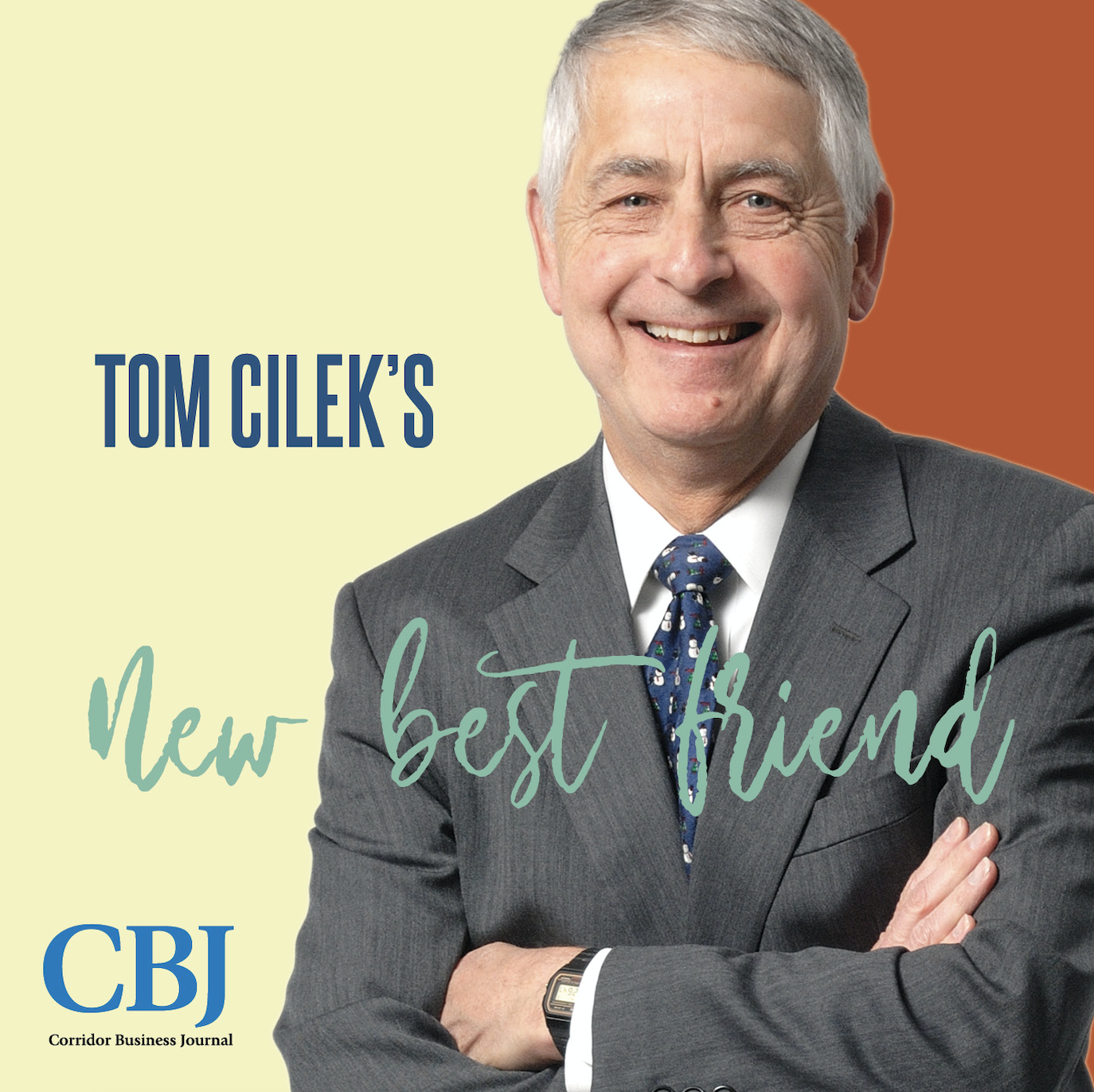 If you've been in the Corridor business community for even a short time, you already know Tom Cilek. He's a vice president at a bank, a former lawyer and one of the Corridor's most connected business leaders. He loves making new friends, and making things happen in Eastern Iowa.
We've decided to capture Tom's inside conversations with the region's leading business minds in a new monthly podcast, "Tom Cilek's New Best Friend," presented by (his employer) West Bank. This month, Tom sits down with Kim Casko, president and CEO of the Iowa City Area Business Partnership, for a conversation about the organization's recent rebrand, what drew her to Iowa City, and the biggest challenges she hears from local businesses.
Listen above or at your favorite podcast platforms, including iTunes, Spotify, Google Play and Stitcher. And don't miss our other CBJ podcasts, Real Success with Nate Kaeding and Diversity Straight Up.