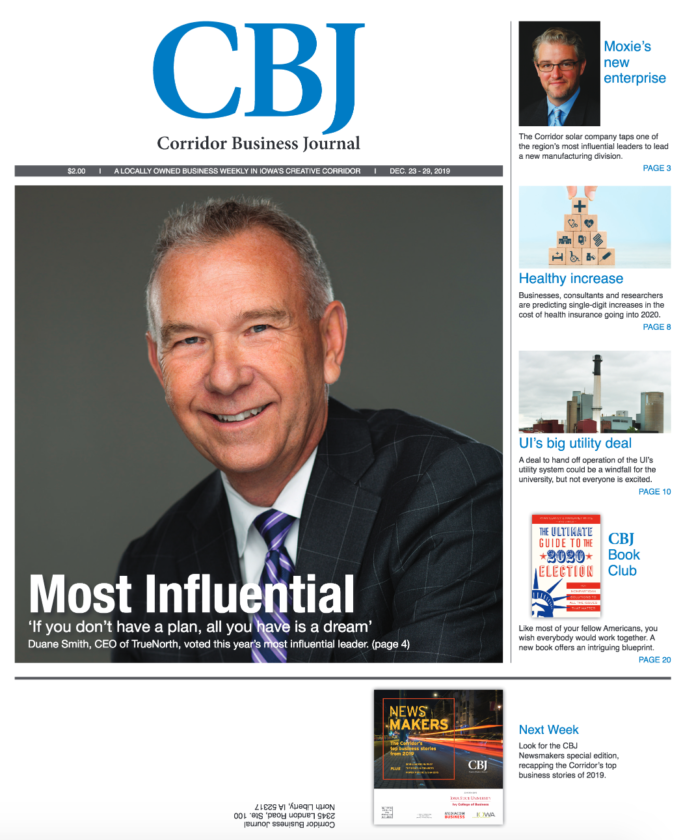 TrueNorth's Duane Smith was voted 2019's Most Influential Person in the Corridor.
It's time to vote for this year's Most Influential business and community leaders, along with the region's most influential boards of directors, as the CBJ prepares for its 2021 Book of Lists.
Cast your write-in vote for up to five people and five boards who have made an outsized impact on the Corridor this year. We'll tally the responses and reveal our lists of the Top 25 next January, as part of our official Book of Lists unveiling. Members can see last year's lists in the digital 2020 Book of Lists.
Take our short, confidential survey here, but don't delay – voting closes Aug. 21 at 5 p.m. CBJ