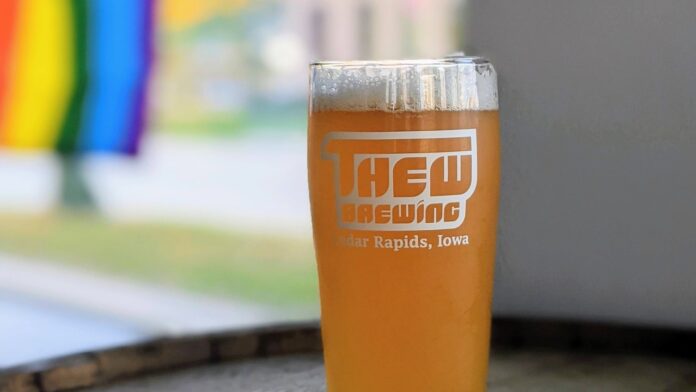 Thew Brewing Company announced Tuesday, April 19, that brewing operations will cease "effective immediately" at the Cedar Rapids brewery.
The announcement was made in a Facebook post on the brewery's official page.
"Whether you have been coming to our taproom since we opened on March 16th, 2018, bought our beer at your local retailer, or enjoyed a pint at one of our many loyal customers' establishments, we appreciate your support over the last four years," the announcement stated. "As you are no doubt aware, the pressures on small businesses are at an all-time high, and the craft beer market is increasingly competitive. After much reflection, we have decided to take the business into an exciting new direction that will allow us to continue making positive contributions to the community. As part of this, we have made the difficult decision to cease brewing operations at Thew effective immediately."
Owners Travis and Haley Flenker "signed off" on the post, which also alluded to a "new venture" for their business that will soon be announced.
"In the meantime, we invite you to stop in and enjoy your favorite Thew brews while they are still on tap and pick up cans of our beer and canned cocktails to savor this bittersweet moment of our journey. Our taproom will remain open until further notice," the announcement continued.
Thew Brewing Company opened at 301 2nd Ave SW, Cedar Rapids, in 2018.