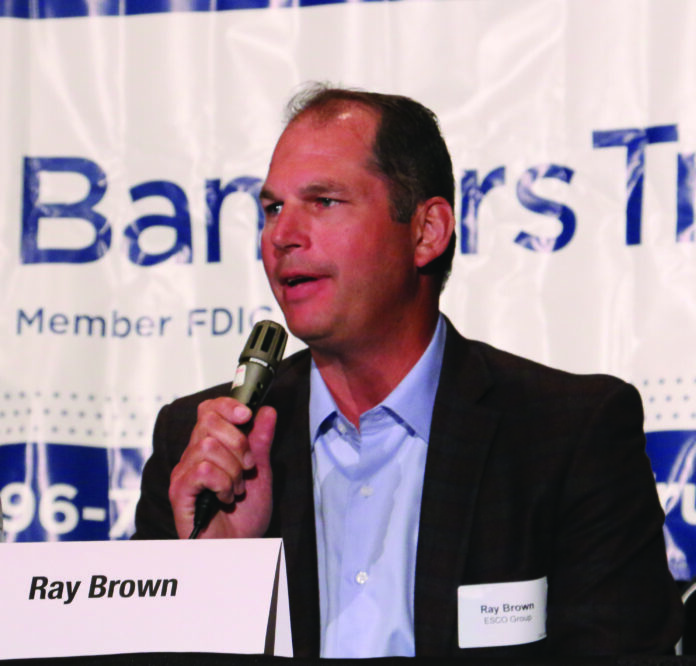 Marion Economic Development Corporation (MEDCO) is hosting "The Story of The ESCO Group," from 9-10 a.m. Nov. 1 at 1107 Seventh Ave., Ste. 201, Marion. MEDCO will welcome ESCO's founder Wayne Engle alongside current CEO Ray Brown as guests. There is no cost to attend. 
In 1964, Wayne and Shirley Engle, started a small electrical contracting business in their Marion home. By the 1970s, ESCO had grown into one of the most successful electrical companies in the Midwest, working on both residential and commercial projects. Through multiple generations of family leadership, the ESCO Group has now grown to serve industrial markets across the United States including a client list of Fortune 500 companies. 
In 2014 the company welcomed Mr. Brown as the new CEO of ESCO Group, a position he continues to hold today. The ESCO Group is now 100% employee owned and proud to continue to call Marion home.
Business leaders, aspiring entrepreneurs, startups and members of the community at large are invited to attend. Mr. Engle and Mr. Brown will share lessons learned over the company's 58-year history and words of advice for individuals seeking to grow their own business. Attendees will be encouraged to engage in dialogue and questions to support their personal business journeys.
Interested individuals may register here.