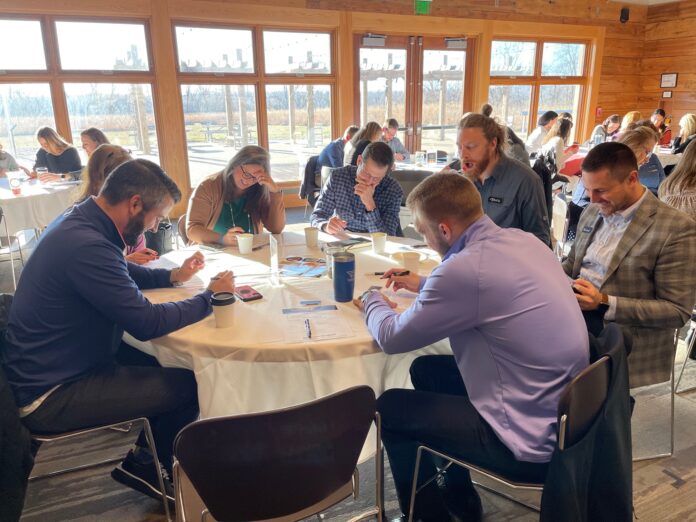 The Restoration Project, founded in 2019 to help people and organizations reach their full potential through leadership and organizational development services, kicked off quarterly Courageous Leadership Workshops on Monday.
The inaugural event, held at the Indian Creek Nature Center, brought more than 120 Corridor leaders and 64 organizations together. The workshop's topic was "Letting go of what was to make room for what could be."
"These workshops are all about giving people time and space to reflect and ask themselves challenging questions to ensure that their actions are aligned with their intentions," said Lindsay Leahy, founder of The Restoration Project, in a statement. "We get so busy and caught up in our daily life. We need regular breaks like this to step back, zoom out, think more deeply and regroup – especially after the last two years."
The next Courageous Leadership Workshop will be held Feb. 14. The quarterly topic will be: "Regroup and refocus to live, lead and work with more intention".
"The structure of these workshops allows individuals to come in with all different experiences and perspectives and walk out with ideas that are relevant to them in their life, team and organization," said Brooke Fitzgerald, a partner with The Restoration Project. "We hope the leaders who attend will take these questions, practices and tools back to their families, organizations and communities so the positive impact can continue to spread."
Registration for the Dec. 13 Courageous Leadership Workshop was free to attendees, thanks to support from Cedar Rapids Bank & Trust, Bosch Financial, Holmes Murphy & Associates, F&M Bank and RSM US LLP.