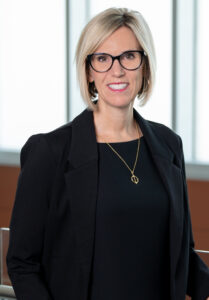 Did you know that one in five Americans will need to care for another adult at some point? As the baby boom generation ages, caregiving has become an issue impacting more working-age individuals. 
Whether caring for an aging or ill parent, grandparent, or friend, the caregiving process can be an emotional rollercoaster. Employees who take on these roles are likely to experience signs of burnout and depression. Additionally, they may experience increased absenteeism, reduced productivity at work, or choose to leave their job altogether. 
At Delta Dental of Iowa, we see caregiving as an area of opportunity for employers to support their employees' overall health. 
How to Support Caregiving at Work
Because caregiving can be a deeply personal time, it remains a gray area for many employers. Many employers are unsure how or if they should be involved. So, how do you best support an employee in this situation?
Providing managers and leaders with training and resources can help them practice these conversations, similar to how they would approach training for conversations around mental health, performance, or other medical needs. Employees should know that it's ok to discuss caregiving with their managers or leaders, especially if the additional responsibility impacts their work availability or performance.
Managers and leaders can support their employees by:
Increasing conversations and check-ins

Reminding employees of resources available like an employee assistance program (EAP) or directing employees to a caregiving resource like the Caregiven app

Providing flexibility and modeling the importance of self-care and time off
Caregiven at Your Fingertips 
Caregiven is a mobile app that was designed by caregivers for caregivers. Last fall, Delta Dental of Iowa announced the acquisition of Caregiven and is now offering Caregiven as an employer-sponsored benefit. With the app, employees can access caregiving-focused resources and a community of support to empower them along their caregiving journey. Employers, wanting to provide Caregiven as part of an employee benefits package, can sign up on the Delta Dental website by November 30, 2023, to receive a no-cost 12-month trial. 
The average caregiver journey is four years, and during that time, the caregiver can experience increased levels of stress, emotional ups and downs, and even depression – things that your employees may not be equipped to manage. A resource like Caregiven can provide the necessary information and support for your employees to make the caregiving journey a little easier.
Remember that when supporting employees through their caregiving journey, there may be moments where flexibility is required. In the end, your organization will foster a culture of care and support, which will be repaid by retaining a skilled and knowledgeable workforce who recognizes your dedication to their overall health and wellbeing. 
To learn more about Caregiven and how your company can sign up for the free, 12-month trial visit deltadentalia.com.