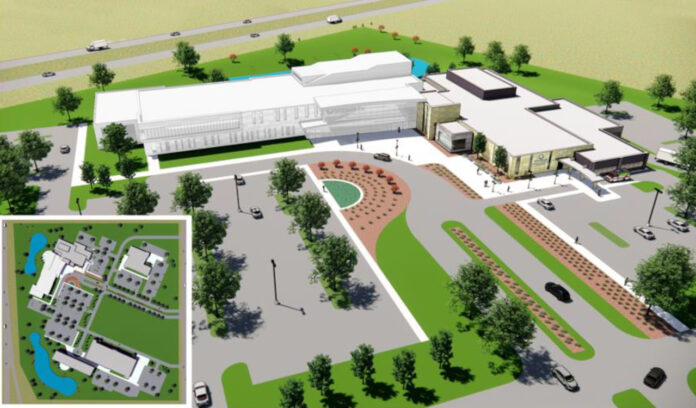 Steindler Orthopedic Clinic and Mercy Iowa City have formed a new strategic partnership, including plans to jointly establish a new medical park in North Liberty, officials from both organizations announced Monday night.
The partnership will serve patients needing high-quality orthopedic care in Johnson County and Eastern Iowa, officials said. The two organizations have partnered on orthopedic services for 70 years, and the new venture follows a national trend of orthopedic groups and hospitals creating formal relationships to strengthen access and quality.
The partnership includes enhanced care coordination and shared management responsibility of the orthopedic service line at Mercy Iowa City, as well as plans to collaborate on the medical park in North Liberty near University of Iowa Health Care's $395 facility currently under construction, and will provide improved access to high-quality orthopedic care in Eastern Iowa, officials said.
"We are pleased to announce this agreement after many successful years of working closely to provide orthopedic care in the region," said Mike Trachta, acting president and CEO of Mercy Iowa City. "We are looking forward to continuing to strengthen our partnership with the talented team at Steindler for even greater patient outcomes."
Steindler had announced plans in February 2021 to relocate operations from its four-acre, 36,000-square-foot clinic building in Iowa City to a 36-acre medical campus near the intersection of Forevergreen Road and Highway 965, near the site of the new UI Health Care facility. That transaction includes plans for a 71,000-square-foot Steindler Orthopedic Clinic, a physician office building, acute care hospital, general market hotel and space for future development.
Steindler's certificate of need (CON) application, filed with the Iowa Health Facilities Review Council in October 2021, proposes adding a $17.9 million freestanding ambulatory surgery center at the North Liberty site, to be wholly owned by Dr. Taylor Dennison, a partner and orthopedic surgeon at the Steindler Orthopedic Clinic.
In the CON application, Steindler officials say the new facility is needed to keep the costs of outpatient orthopedic procedures in check by providing a competitive option, to develop operating rooms with adequate space to accommodate robotic surgery procedures, and to provide private physicians in Johnson County "a competitive chance at staying in private practice," especially considering UI Health Care's new project.
Once fully implemented, the medical park will provide patients with advanced options for orthopedic care in the region and will leverage clinical, administrative, and patient-centered management functions between the two organizations, deliver enhanced care quality through innovative tools, technologies, and techniques in modern facilities, officials said.
"The vision is to create a premier destination for orthopedic care," said Steindler president and CEO Patrick Magallanes. "Steindler had a vision for the future of orthopedic care and independent physician practice in our community and committed to the concept by purchasing land in North Liberty. We anticipated Mercy Iowa City would be our partner in the vision from the beginning. Today, we are pleased to announce that we are working together on a vision for our future."
A hearing on the CON application will be help sometime after Feb. 20, when all members of the Health Facilities Review Committee will be available, Mr. Magallenes said.