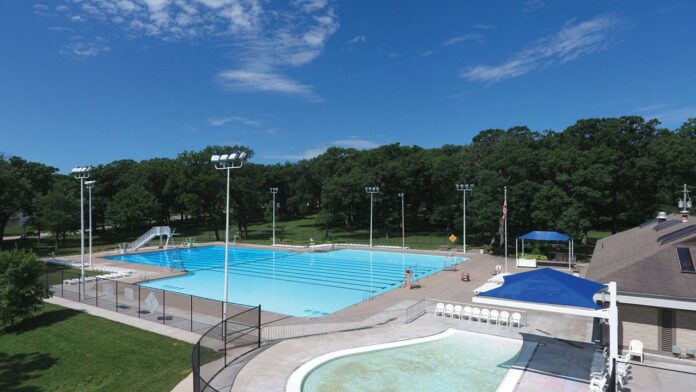 While Iowa City's capital improvement plan — which outlines the ongoing, annual and future construction priorities until 2026 — has more than 140 items on the agenda, several more extensive projects are in the works.
The timeline for many of these is still to be decided, however.
One project multiple years out is an estimated $6 million plan to replace the City Park pool with a new outdoor swimming pool and bathhouse. 
"Right now, we are at the conceptual planning stage trying to determine what the future of that pool looks like," said Geoff Fruin, city manager for Iowa City. "The pool is in need of significant maintenance and will require substantial overhaul depending on the approach."
The current pool is experiencing water loss, and as an older facility, it requires more ongoing upkeep.
A transit maintenance facility for back-of-the-house operations, right now sitting off Riverside Drive near the highway and airport, is at full capacity, said Mr. Fruin. The city can't grow operations at this location, so it is looking to move to a new public works campus north of Terry Trueblood Recreation Center to expand the fleet size of buses.
There's an approximately $20 million price tag on this proposal, although the city is in the early stages of applying for federal assistance through the Department of Transportation.
Beside the site of the current transit maintenance facility is an equipment maintenance facility that houses fleets of police vehicles, parks and recreation vehicles, fire trucks and snowplows. The new location, priced at $12 million, would also be right next to the latest transit facility.
"The old facility was built at a time when the city's fleet was much smaller and needs to expand to provide a better work environment for the staff and be a more modern type of facility," said Mr. Fruin. 
As Iowa City grows, there are talks about constructing a fifth fire station on already acquired land east of Scott Boulevard. In addition, a relocated fire station by Procter & Gamble would be built simultaneously and moved to the south side of town on Gilbert Street at the intersection of Cherry Lane. The timeline for both fire stations is around 2026.
City officials presented to the Iowa City Council in January various planned projects without proper funding – not necessarily within the five-year plan timeline. Among these projects is constructing a new sports complex and a regional stormwater management facility. 
The East Side Sports complex, a 73-acre facility, could hold an indoor facility, baseball and multi-purpose fields, walking trails and a dog park and would likely be developed in phases. If built, the venue could host smaller regional events.
"A lot of this comes from the communication of need, particularly with the baseball fields," Mr. Fruin said. "We have a general shortage of fields, not only in Iowa City but in the general Johnson County area. We hear frequently from folks that could benefit from expanded field options." 
The Carson Lake stormwater project would be on the middle branch of Willow Creek, immediately west of Highway 218. This facility will serve development west of Highway 218 and south of Rohret Road. Before this plan can come to fruition, the city will need to add sewer lines and potentially add a regional detention basin.
For those interested in learning more about these projects, go to the Iowa City website.