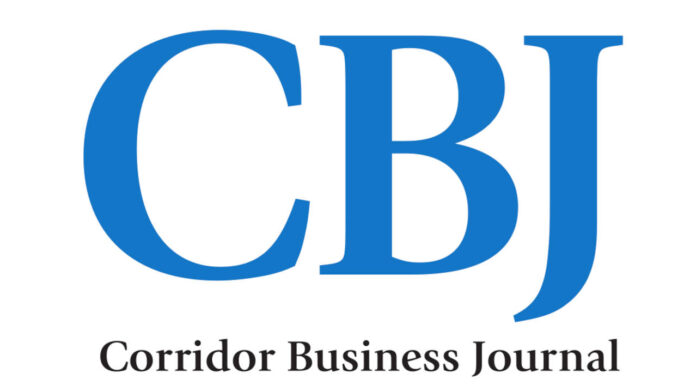 The irony of what is happening in Palo with a proposed large-scale solar farm is too rich to ignore.
NextEra Energy chose to close Palo's biggest employer and one of Linn County's largest taxpayers, the Duane Arnold Energy Center — Iowa's only nuclear power plant — because Alliant Energy shortsightedly chose to buy out and end its purchase power agreement with NextEra. It said operating a nuclear power plant was no longer cost-effective due to government incentives provided to solar and wind power facilities.
Now, NextEra wants to utilize the remaining DAEC electrical infrastructure and land, in addition to renting countless more acres near the facility, to create one of the largest solar farms in the country to continue receiving those renewable incentives, which put the DAEC out of business in the first place.
The CBJ previously reported that NextEra held a virtual meeting with area landowners in March, laying out plans for a 3,500-acre project on property roughly bordered by Palo, Cedar Rapids and Center Point. If the 690-megawatt project were pursued and approved by the Board of Supervisors and the Iowa Utilities Board, it would comprise a $700 million capital investment and create about 300 construction jobs. It would also generate an estimated $41.6 million in tax revenue, and landowners would receive about $50 million in payments, according to NextEra officials. The project would tentatively be completed by 2023.
But residents of this 1000-plus rural community just seven miles from Cedar Rapids are wary, as indicated in a recent town hall meeting.
"Our town's motto, 'A gateway to the outdoors,' was built with the idea of scenery in mind," said Kendra Aarhus of Palo, a small business owner and member of the town's Planning and Zoning Commission. "But I don't believe the idea of solar reflectors was in that vision. Our lives will be impacted daily if a project of this scale is approved. I'm not against solar energy, and I'm not opposed to responsible land use, but I ask you to consider the impact on our rural landscape and the quality of life for everyone who lives here and in surrounding communities."
Most residents of Palo knew DAEC as an excellent corporate citizen, providing an untold number of benefits and gifts to the community, including the area's Pleasant Creek Reservoir and a massive number of jobs.
Now the DAEC will be gone after decommissioning is complete.
So what is a community like Palo to do next with this large, empty industrial facility?
The problem is few good options remain other than some type of power generation from renewable sources and their addictive incentives. Unfortunately, the land it takes to make them work is problematic.
It will be interesting to see how NextEra manages this self-created dilemma.